Shipwreck of the damaged
Costa Concordia
remains stable and upright on the underwater platforms as the team of professionals wrap up the preparations for the winter, stated an update for the condition of Costa Concordia, published on the official website of the project, but there are no further details about how the Costa Concordia ship is going to be removed from
Giglio island
.
At a meeting between the local community and
wreck removal
officials in Island of Giglio was clarified that the Costa Concordia wreck has settled on the platforms underwater and the new artificial seabed after minor movements that have been registered in the fifteen days that followed the successful
parbuckilng operation of Costa Concordia
. Since that time, continuous monitoring of the ship hasn't indicated any considerable movement.
Winterization process of the Costa Concordia
wreck is almost finished, and last preparations are expected to be completed up this week.
Meanwhile, work in
Genoa
and
Livorno shipyards
is in progress to prepare the fifteen sponsons, which are going to be mounted on the starboard side of Costa Concordia (land side) and the other four on the right side (sea side) to proceed with the next phase of refloating and have the Costa Concordia wreck ready for towing by the end of June 2014.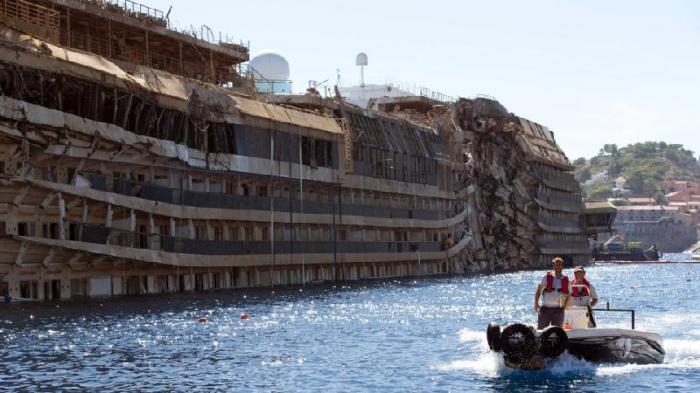 The sponsons positioning on the Costa Concordia wreck is planned to be completed in April, after the entire completion of the restore operation that are required on the harmed are of the starboard side of the sunken ship. The sponsons are going to be finished with the strand jacks installation in the shipyard and next they are going to be transported in vertical position to Island of Giglio in the spring so they can be mounted on the Costa Concordia wreck to optimize time.
Probably, the biggest shocker from this update on
Costa Concordia wreck
says that the ship is going to be towed in June, 2014, reverting back to primary schedule to tow the wreck to a nearby shipyard in Italy. As we already reported the tow process will be done by heavy lift shipping company
Dockwise
, which is wholly-owned subsidiary of
Royal Boskalis Westminster
, based in Netherlands that was awarded to load and transport the Costa Concordia wreck onboard their new Type-O heavy lift semi-submersible ship, Dockwise Vanguard.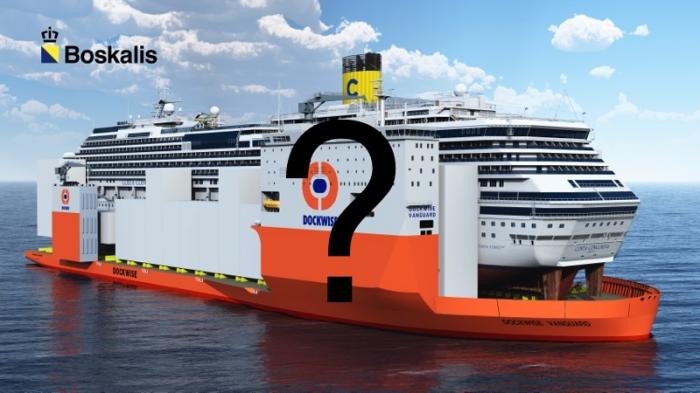 As was already revealed from Costa Crociere, has only "secured the availability" of the ship as "a possible option for the wreck removal of Costa Concordia." This means the involvement of the heavy lift and transport vessel Dockwise Vanguard is not 100% sure.

By the other side, Boskalis said in a press release in October that loading of the wreck on Dockwise Vanguard was the plan, even stated the contract value of $30 million, stating the modifications were made so the heavy lift ship can accommodate the Costa Concordia wreck in its current state.

In addition, Costa Concordia owner, Costa Crociere announced that 405 safes have been recovered from the ship wreck in agreement with the judical authorities and the contents are going to be inventoried and returned back to their rightful owners.
Stay tuned for further updates and leave your comments on our
Facebook page
.