The LPG carrier Golden Miller, owned by Petredec (located in Singapore), suffered an explosion in Brazil. The ship caught fire when was loading propane at the TPG terminal in Aratu, Brazil, two days ago. Information for the explosion of the ship Golden Miller, built in 1993, came from the company Bernhard Schulte Shipmanagement Singapore.
Local teams of Bernhard Schulte are working jointly with the Aratu port authorities over getting the fire under control. 1 crew member suffered minor burns, but his condition is not serious. The other crew members were evacuated and was reported they are safe and not injured. Despite the explosion of the LPG carrier in Aratu, Brazil, the cargo was not damaged and there is no pollution reported.
Bernhard Schulte will start an investigation to find what caused the explosion. According to the words of the ship's captain, the fire started in the compressor room in the middle of the ship. Today was announced, fortunately, the flames were extinguished, but all power of the vessel is down for safety reasons. The crew member that suffered minor burns has been released from the hospital and is now recovering in a hotel.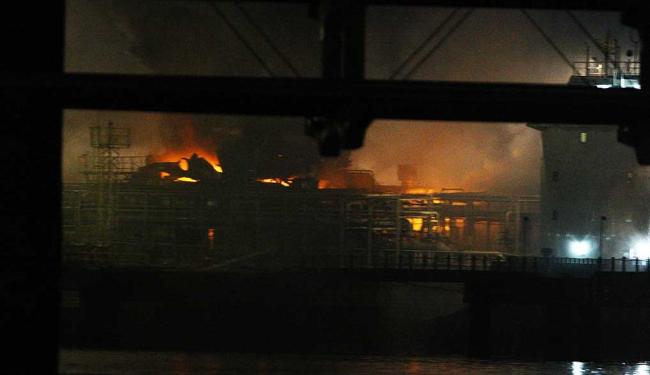 Ship Name :GOLDEN MILLER
Shi Type :LPG Tanker
IMO number :9021667
MMSI :309769000
Flag :Bahamas
Built :1993
Company :PETREDEC LTD