Mega cargo vessel collided with a mega chemical-laden tanker ship of the southeast coast of South Korea early on Sunday, December 29, 2013. In result of the collision, the
tanker ship caught fire
but all 91 crew members (27 from the tanker ship and 64 from the cargo vessel) on both vessels were reported in good condition, rescued by the coast guard.
The giant cargo ship
Gravity Highway
, 55,000 GT, was on its test-run when she collided with the tanker ship
Maritime Maisie
that was carrying 29,337 tons of inflammable chemicals. The collision between both vessels occurred about 17 km. (about 9 nautical miles) off the
Busan port
, at 2:15 am., reported maritime authorities at the port.
The c
ollision caused a fire on Maritime Maisie
tanker ship sailing with 27 crew members onboard.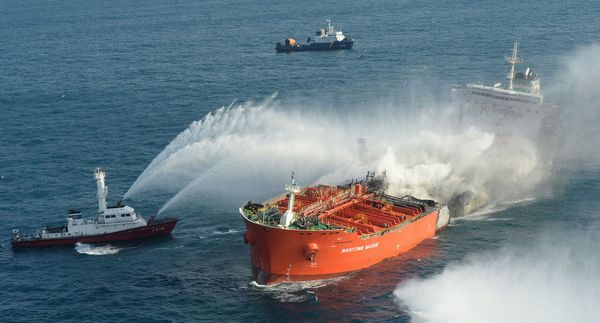 Several navy ships, 16 coast guard vessels and some helicopters were dispatched to the scene of the accident to conduct the rescue operation. According to the official report, all crew members aboard the Maritime Maisie tanker ship were safely rescued. About 8 hours were needed to firefighters to extinguish the fire and were trying to put it out completely.
Some of the damaged tanker ship's crew members sustained minor abrasions or burns, officialst reported.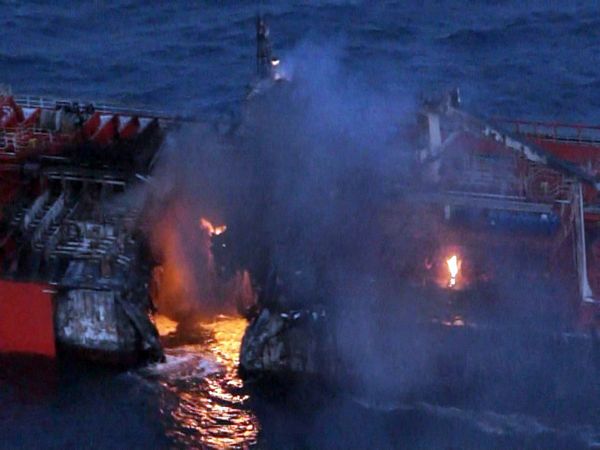 It was also reported that the fire burnt almost 4,000 tons of chemicals acrylonitrile and paraxylene, but the fire didn't spread to other containers onboard. The damaged Maritime Maisie tanker ship is already stable and there is no risk of sinking nor of sea pollution.
The firefighting vessel that was assisiting also caught fire with 64 crew members aboard, but was shortly extinguished. It was towed to the nearby shipyard, reported maritime authorities.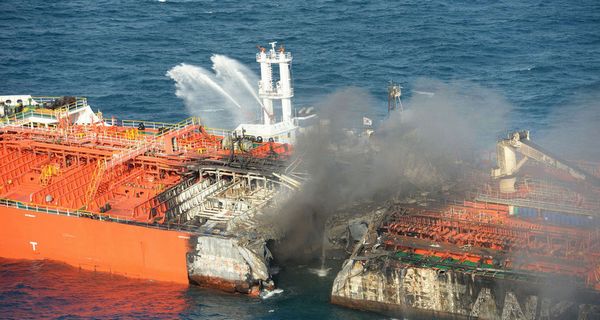 The car carrier Gravity Highway is believed to be on of 2 Pure Car and Truck Carriers that is currently being constructed for Ray Car Carriers Ltd. at
Hyundai Mipo shipyard
. Gravity Highway was reported to have sustained minor damage after the fire and has been brought to the nearby shipyard in Ulsan.
Maritime Maisie is a 44,404 DWT tanker ship, built in 2003 and operated by the shipping company MSI Ship Management Private Ltd, Singapore.
The cause of the collision between Gravity Highway and Maritime Maisie is being investigated.