52 crew members were rescued from a research vessel that is stuck in Antarctica ice for days. All people on board had to be transported with a helicopter because their ship was unable to move in the thick ice. The passengers of the ice-bound ship Akademik Shokalskiy were in trap for 9 days.
The Chinese icebreaker Snow Dragon sent a helicopter to rescue the expedition team and later transferred the passengers to the Aurora Australis, an Australian Antarctic supply vessel.
The rescue operation in the first days was unsuccessful because of the bad weather (fog and shifting sea ice), Chris Turney (leader of the expedition) said that, the operation started when sea conditions became favourable. The mission for the transportation of the trapped passengers was documented with regular posts from Turney.
He said on the social media:
"We've made it to the Aurora Australis safe & sound,"
After leaving the trapped in the ice ship Akademik Shokalskiy, rescued passengers(22) will stay on the Aurora Australis until their ship is freed. As you can see from the photos below, the rescue operation was successfully finished. All of the passengers of the ship Akademik Shokalskiy were dressed with heavy jackets, snow goggles and hats. You can watch the videos below showing passengers boarding the helicopter.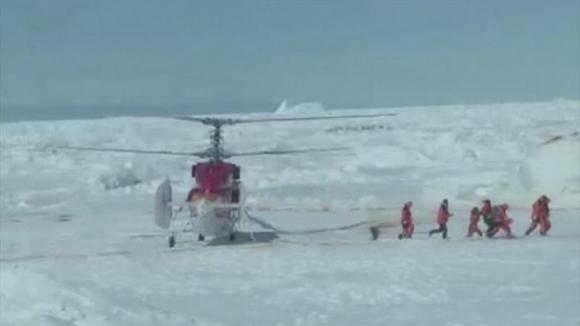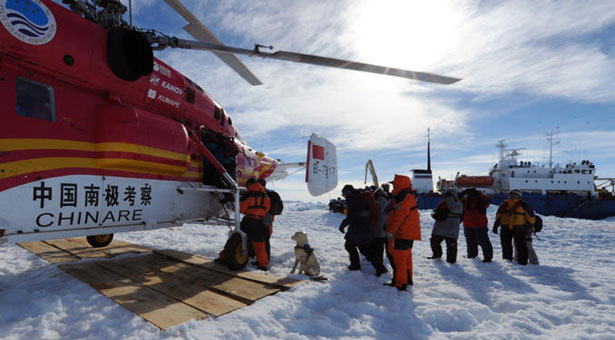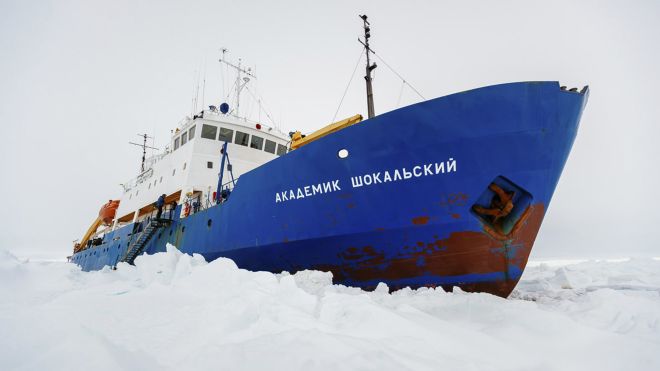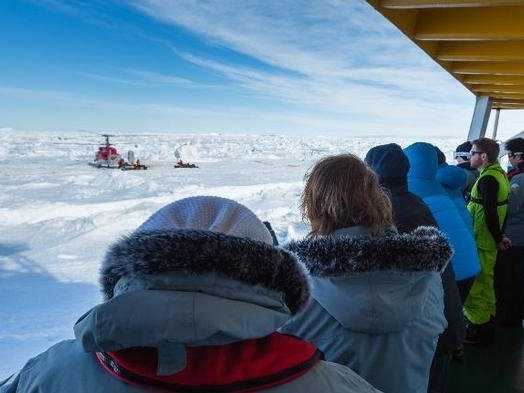 Akademik Shokalskiy is a Russian research vessel, departed from New Zealand on November 28 to mark the 100th anniversary of an Antarctic journey led by famed Australian explorer Douglas Mawson. The ship was trapped in the ice on December 4, 1,500 nautical miles south of Australia's southern island state of Tasmania.
The thick ice (3m) prevented the Chines ship to come closer to the trapped Russian ship. Bad weather conditions did not allow the other ships in the area, Aurora Australis and a French flagged ship to approach the Akademik Shokalskiy.
Related article: /news/1724-Stranded-icebreaker-Akademik-Shokalskiys-passengers-airlift-rescue-mission-successful