After days of captivity, the captain and engineer of MT Althea were freed by the pirates. The Marshall Islands flagged oil tanker was attacked on December 16 last year. The pirates successfully boarded the MT Althea and decided to take 2 hostages - an Ukrainian captain and a Greek engineer. The oil tanker had in the time of the attack 18 crew members on board.
The 2 hostages are in good health and were sent at Lagos city airport. Hopefully, they will return home. Information for the release of the captured crew members came from the Ukrainian Foreign Ministry and the ship's manager, Medtankers Management.
In the time of the attack all 18 people on board of MT Althea were attacked by 10 pirates. The gang did not take the cargo or harmed anyone.
The pirates were sailing with a speedboat and attacked the ship 35NM off the Niger Delta coastline. The gang robbed the crew members, took 2 hostages and left. There is no information if a ransom was paid for the freedom of the kidnapped crew members. The incident occurred in an oil reach region with many reported pirate attacks.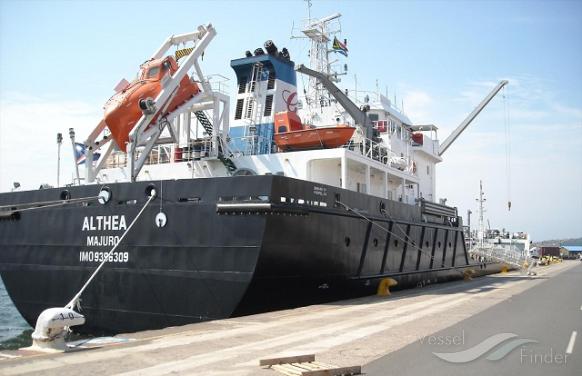 Related article: /news/1715-Althea-oil-tanker-crew-members-kidnapped-by-pirates