Google is searching new ways of transportation on a trial basis for its workers to the campus of the company. Recent protests in San Francisco against tech companies in the Silicon Valley and Google buses (transporting workers) urge the tech giant to search for new means to shuttle employees. The solution is: catamaran. Google has signed a contract with a private company to start transporting its workers on high-speed ferries on a trial basis in order to avoid future problems. The catamaran that will shuttle the people is "The Triumphant" and is capable of carrying up to 149 passengers. The schedule of the ferry is 4 trips a day, two times in the morning and two times in the evening.
The tech giant announced its plans in a statement:
"We certainly don't want to cause any inconvenience to SF residents, and we're trying alternative ways to get Googlers to work,"
Not only Google, but the other tech companies in the Silicon Valley also have been under pressure from the San Francisco citizens, because of their shuttle bus service. City's official public transport was designed for the residents of San Francisco, tech companies use the same bus stops without paying a fee. People of San Francisco were on protest for one more reason, highly paid workers in the companies of the Silicon Valley provoked a raise in the rents making life of the local people difficult.
Recently, a decision has been made, the city will charge the tech buses for stopping at public bus stops. With the money from the fees upgrades will be made. Google also will have to pay to the Port of San Francisco for each ferry docking.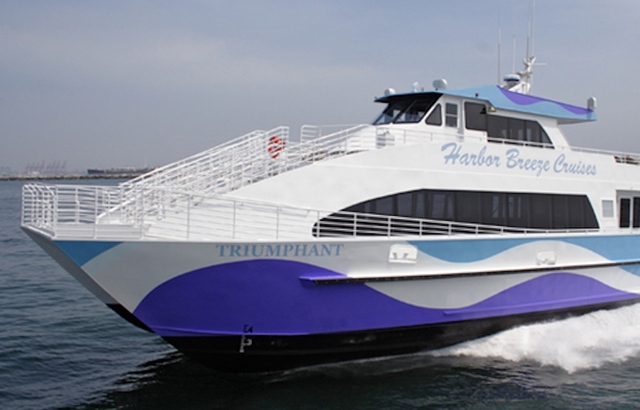 (Credit: All-American Marine/YouTube)