Costa Concordia, located near the Italian island of Giglio, may be towed in June from and broken for scrap. People working on the salvage operation have announced that was planned the wreck to be towed in an European port and demolished this year. There are rumours where exactly the ship will be destroyed. It was suggested that Costa Concordia will end for scrap in ABLE Middlesbrough Port or somewhere in Italy, Norway, Turkey, France and the Netherlands. Until March, a decision for the port has to be made.
At a news conference in Rome, the environment minister of Italy, Andrea Orlando, revealed more details about the enormous salvage operation. The 114,000-ton cruise ship Costa Concordia has been hauled upright in September 2013 after 19-hour salvage operation. The vessel needed about 1,000 concrete stacks and 6 underwater platforms to stay stable.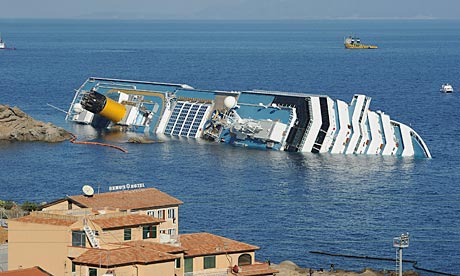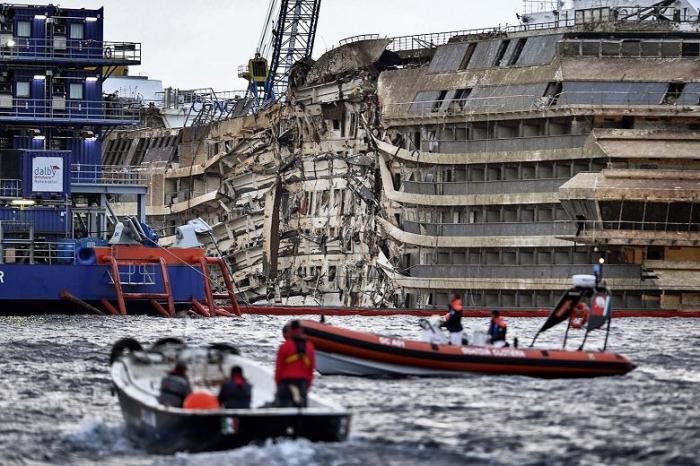 Franco Porcellacchia is leading the operation of moving the wreck.
He said:
"We will start fitting in the systems and equipment that are needed to enable us to remove the ship from mid-April. It is a very complicated operation.
"If there are no unexpected events the whole operation will be completed by the end of June, probably by the middle of June."
"Then we will have to make the wreck float again, and this will take about seven to 10 days, so our reasonable goal is to refloat the wreck by the end of June".
A Costa Cruises official confirmed the information:
"We are very confident that we can remove this ship within the month of June. This is not very far away - and then a great job will be done."
The salvage operation of Costa Concordia is estimated to cost the company around 600m euros. All belongings and especially the cabin owners of the safes will be contacted to get back their contents.
The 7-day voyage with Costa Concordia became a tragedy soon after the cruise ship departed with 4,000 passengers and crew from Civitavecchia in January 2012. The captain of the cruise ship, Francesco Schettino, is accused of manslaughter, causing the shipwreck and abandoning ship during the evacuation.