Over
400 immigrants
have been rescued by the
Italy Coast Guard
from from 2 vessels. The Italian navy rescued the immigrants on Saturday and Sunday, south of Sicily, as the immigration crisis took uindred lives in shipwrecks for the last year.
The Italian navy reported that about 236 immigrants (including women, men and kids) most of whom African, were rescued on Saturday and transported to the nearby
port near Syracuse
, Sicily.
It was later reported that another vessel with other 200 immigrants aboard was spotted on Sunday and the rescue operation of Italian navy was conducted in the afternoon of Sunday.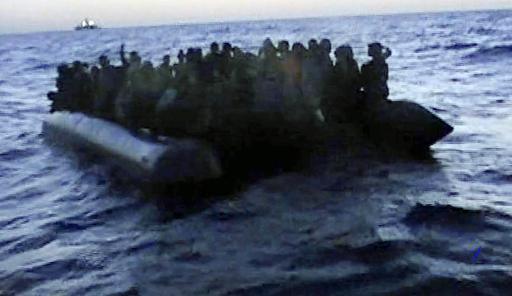 A lot of the migrants whom are looking for a better life are heading to Italy, which is a main gateway to Europe. Many of them are from Northern Africa and their number has increased 3 times in 2013 compared to previous years.

In shipwreck close to
Lampedusa
island last October 2013, 366 Eritreans died, about halfway between Tunisia and Sicily. Over 200 people, most of whom Syrians, died in another shipwreck a week later.
For the last 20 years, Mediterranean island of
Malta
,
Greece
and
Italy
have borne the brunt of immigrant flows and they have also urged the EU (European Union) to take preventive measures.