With 32.6 million of TEUs for the last year,
port of Singapore
becomes the second busiest port in the world, just a place after the leader,
Shanghai port
. This record for Singapore port is caused by 2.9% increase compared to 2012, while the world's busiest
port Shanghai
served 33.6 TEUs in 2013, which is increase of 3.4% compared to the previous year.
Port and maritime authorities (
MPA
) of Singapore released a report, which shows the total tonnage of cargo that had been handled in the port was 557.5 million tonnes. This is increase of 3.6% compared to 2012.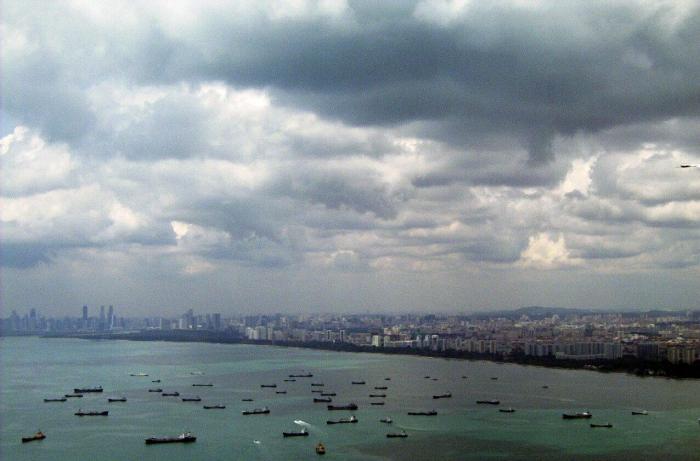 Report also shows annual arrival tonnage in 2012 was 2.25 billion, while in 2013 Singapore port achieved 3.2% increase or 2.33 billion GT. Top contributors for this achievement were tanker ships and container carriers, each accounting for 30% of entire arrival tonnage.

Singapore port became among the
Top 10 vessel registries
globally as the total vessels tonnage under the Singapore Registry of Vessels grew by 8.6 million GT (13.2% increase), year on year to 73.6 million for the previous year.
Except that Singapore is already the No.2 busiest port in the world, it also remains the
Top Bunkering Port
in the world with 42.5 million tonnes of sold bunkers in 2013. This is slightly down with 0.2 million tonnes compared to 2012.