China has the intention to build a 2nd aircraft carrier and has plans to build four more vessels of this type. The construction has already started in the port city of Dalian in Liaoning province. The Chinese aircraft carrier is expected to be finished in 6 years. The first vessel of this type is in fact an Ukraine carrier that was modified in a shipyard in Dalian. The vessel is named Liaoning and was sent to test trials in the South China Sea.
China has ambitions from a long time to build more aircraft carriers. Last year a photo appeared in a Chinese military forum revealing a carrier under construction in southern China. Some sources did not agree with the speculation that this was an aircraft carrier, but suggested that this was an amphibious assault ship constructed to be able to carry hovercraft and helicopters. A defense ministry spokesperson did not confirmed this information, but announced that Liaoning would not be the only one aircraft carrier.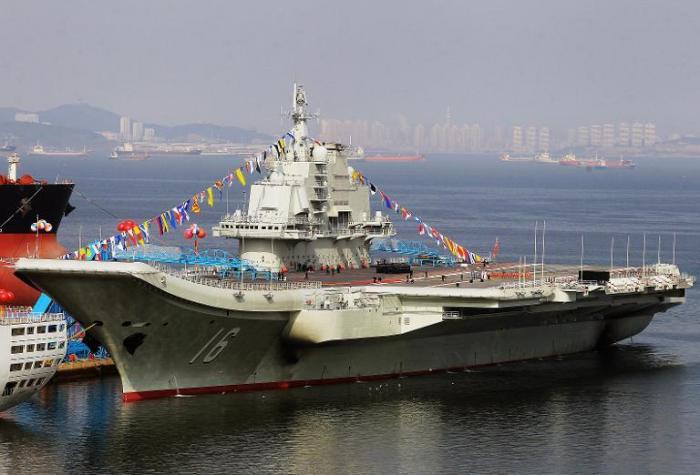 In the next 6 years China is planning to construct 4 medium size carriers plus a nuclear-powered 110,000 ton super carrier. This information is not official. For the past 20 years the Chinese military budget is increasing constantly. The country's plan is to create a blue-water navy capable to protect its economic interests and especially the disputed with the neighbors' territories in the South and East China Seas.
The only one aircraft carrier, the Liaoning was bought from Ukraine 16 years ago and is from the Soviet-era, later re-fitted in a Chinese shipyard. The aircraft carrier is known to has executed more than a hundred tests, even operations in the disputed South China Sea territories.