General cargo ship
Elland
encountered
engine failure
off Bulgarian waters and was forced to anchor on February 7, 2014. At the night of February 8th, the cargo ship Elland developed starboard list of 15 degrees caused by shift of its cargo of plywood. The cargo shifts was probably caused by vessel's rolling while at anchor.
The ship's list increased at around UTC 4:00 to 30 degrees and the ship master issued a
distress signal
. Crew members of the tilted Elland cargo ship tried to even the vessel, but failed.
All 11 crew members consisted of 5 Turkish, 5 Georgians, and 1 Indian were evacuated by master's order. Crew members of the distressed cargo ship Elland left the ship on life boat and were later rescued by the Turkish cargo ship M.Izmir. According to initial reports they were transferred to Bulgarian rescue boat
Vyara
, which transported all 11 crew members of Elland to Bulgarian port Varna.
Bulgrian maritime authorities immediately dispatched a tug vessel
Eliza
, owned by
Bon Marine International Ltd.
, to tow the damaged Elland cargo ship but the attempt failed due to risk of sinking. The 24,610 GT general cargo ship Elland sank at at a 50-meter depth approximately 7 n.m. off Bulgarian coast near Durankulak at 4:30 pm. on February 8th, 2014.
The area around the sunken Elland cargo ship is being monitored for oil leaks. A vessel of Bon Marine International Ltd.,
Enterprise
is on stand-by to assist if necesarry.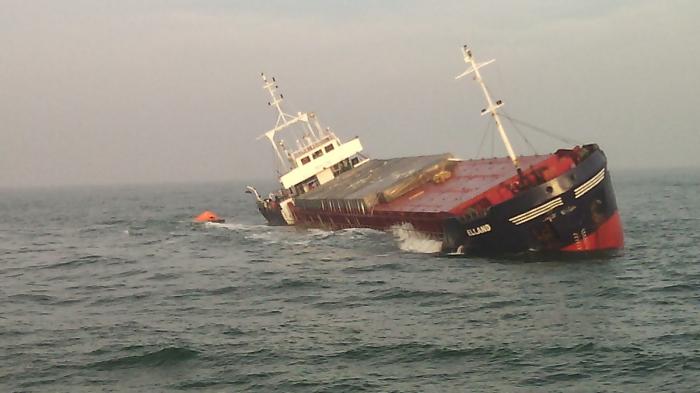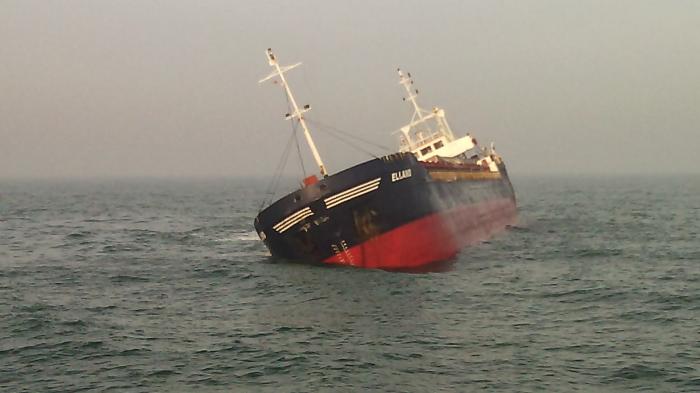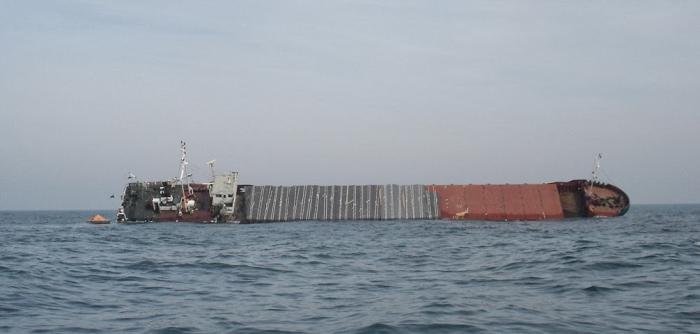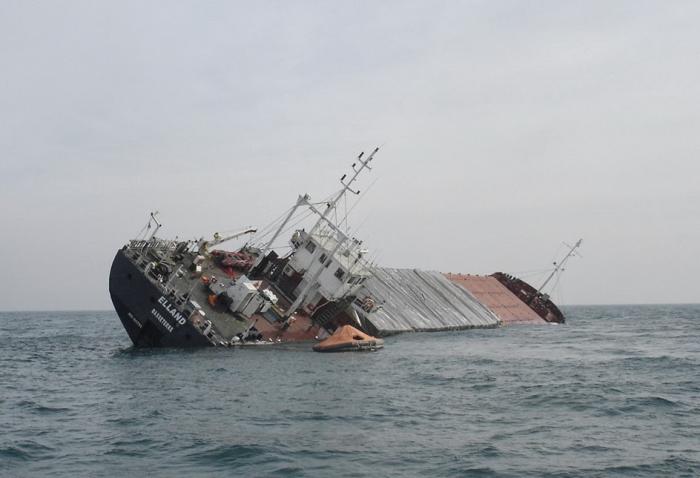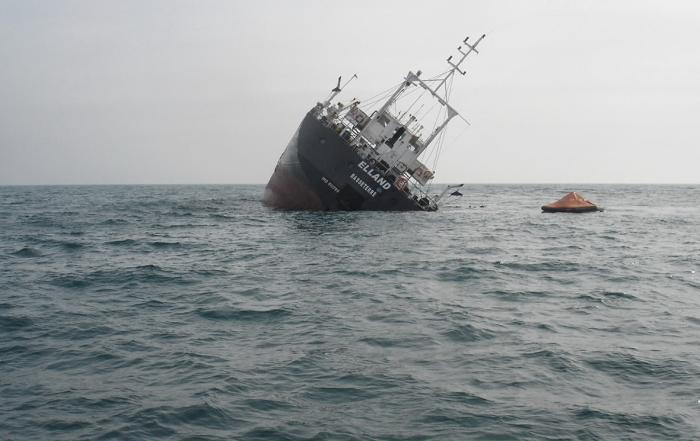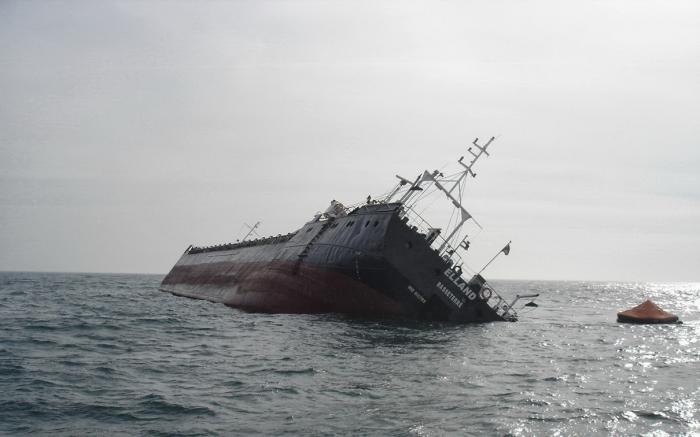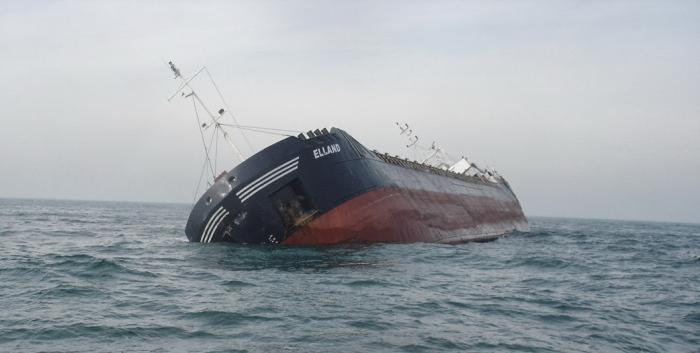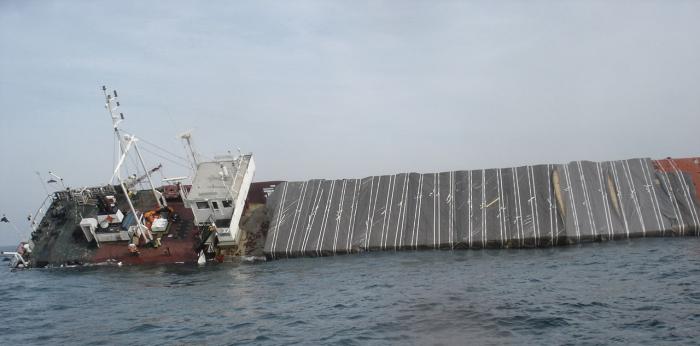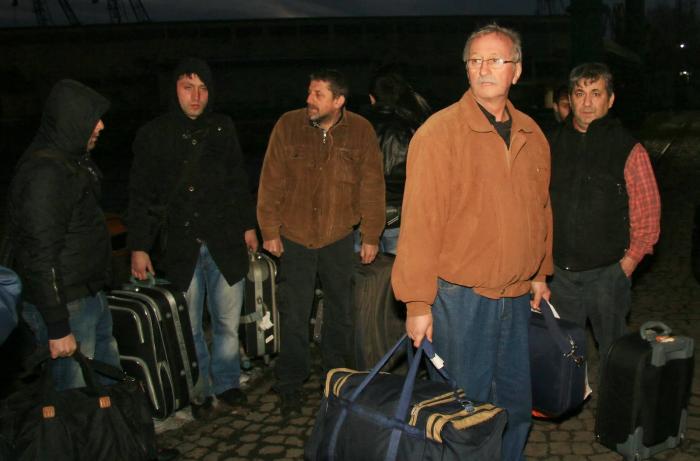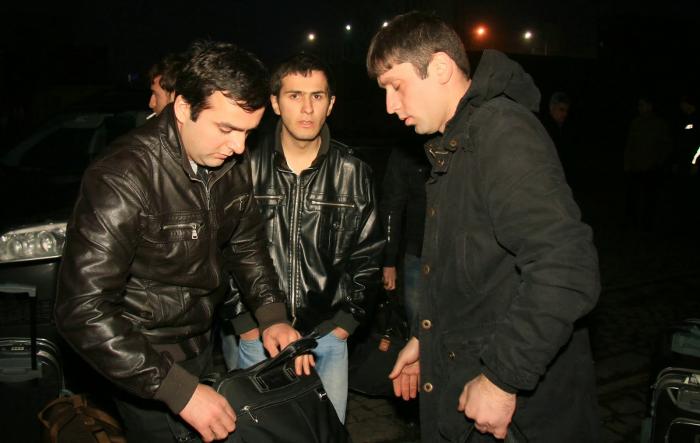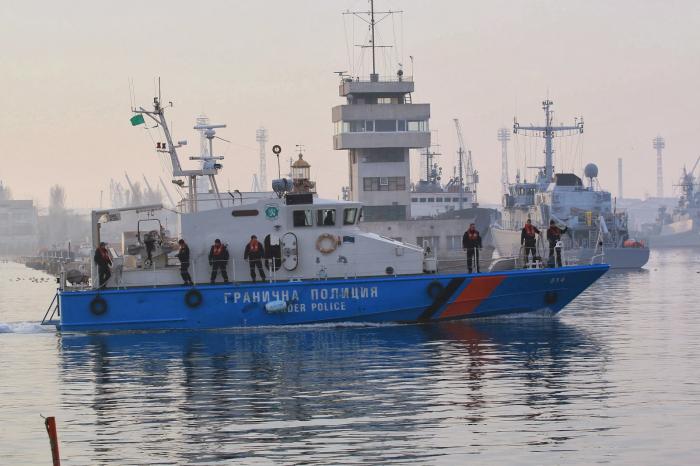 photos by Orlin Tzanev