A
bulk carrier collision with a tanker ship
off
Busan port
caused
massive oil spill
.
At least 200 tonnes oil was reported by the maritime authorities to have leaked into the water around Busan port from a hole with size about 20 by 30 centimeters, in the hull of the bulk carrier
Captain Vangelis L.
after the accident on Saturday, February 15, 2014. The leaked oil was spilled over 40 nautical miles more than the oil leak during the accident of Yeosu, last month.
"High waves are suspected to be the main cause of the accident. The sea was swelling with a wind speed of around 8 to 10 meters per second," Busan Coast Guard chief Bae Jin-hwan said.

Captain Vangelis L. cargo vessel was going to receive bunker-C from the oil tanker ship
Green Plus
in the waiting zone. Each of both vessels had around 1,500 kiloliters of oil onboard at the time of the collision.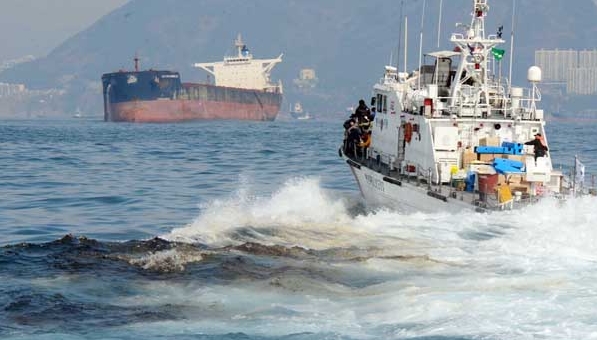 According to initial reports of the maritime authorities, an oil slick, wide hundreds of meters was spotted 2.5 nautical miles south of the place of collision between Captain Vangelis L. and Green Plus off Busan port. There is no oil found on the saeshore, yet but the marine officials are concerned about the possibility of rising contamination of fish farms, located 3.5 miles from the oil spill.

On the place of the
collision between bulk carrier Captain Vangelis L. and tanker ship Green Plus
were dispatched 4 helicopters, dozens of ships and installed a 500-meter oil fence around area of the collision to contain the oil leak. The hole of the damaged ship Captain Vangelis L. was sailed off by the coast guard 3 hours after the collision.
As soon as the
clean-up process
around the area of the accident is completed, the maritime authorities are going to investigate the cause of the collision. Three days are needed to completely clean-up the site around the collision, reported maritime police.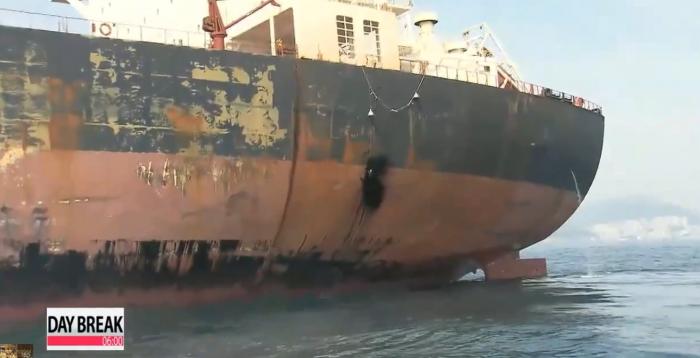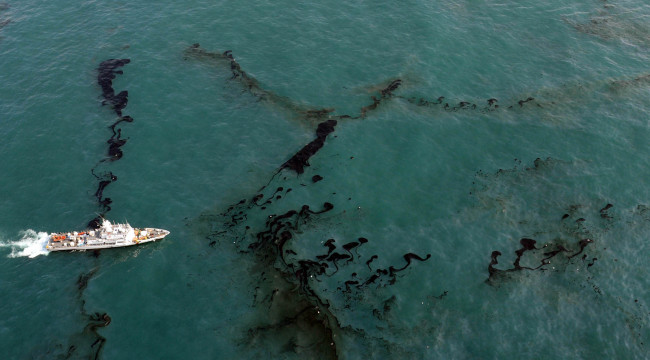 At the time of the collision between bulk carrier Captain Vangelis L. and tanker ship Green Plus, there were 17 crew members on Captain Vangelis L. but there are not injured.