French shipping company Brittany Ferries has terminated its contract with German shipbuilder Flensburger Schiffbau-Gesellschaft (FSG) for the construction of a liquefied natural gas (LNG) fueled RoPax ferry, the shipyard announced Thursday.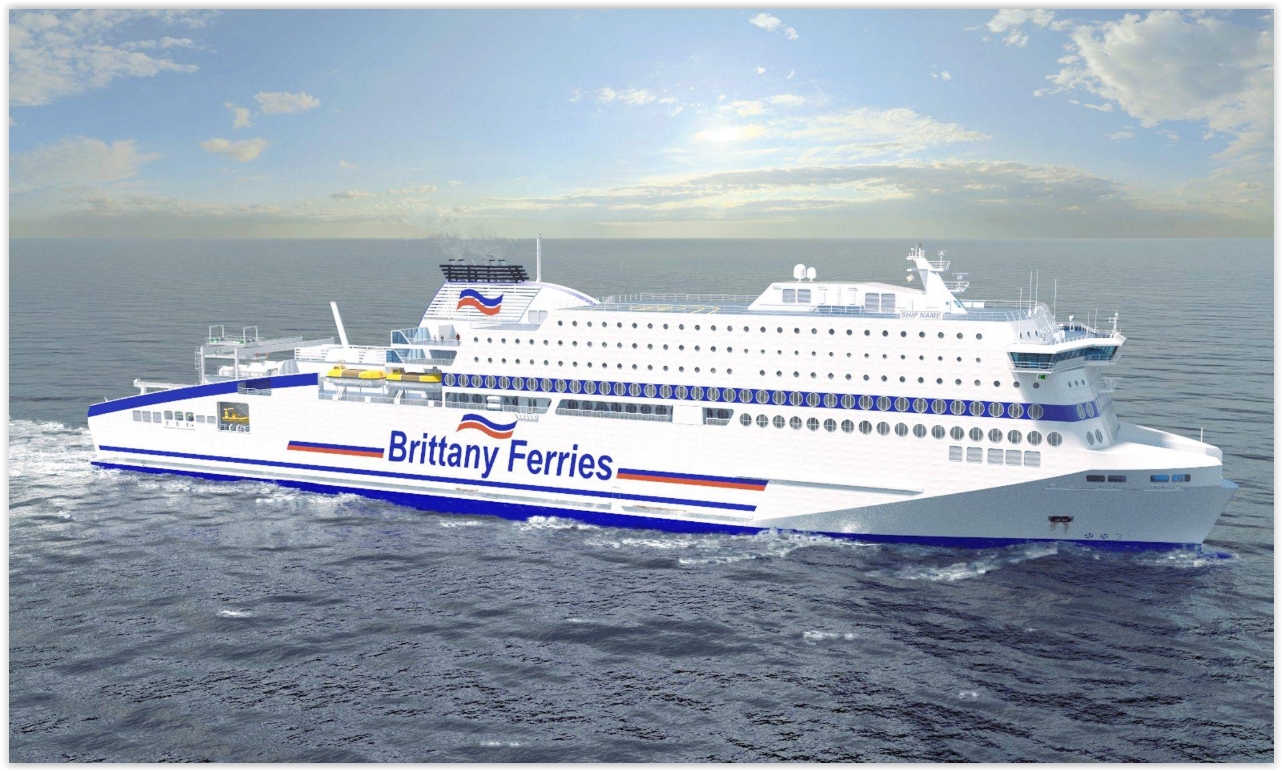 Stefan Denkhaus, general representative of FSG, said, "We cannot understand the customer's decision, and the termination came as a surprise. According to the calculations of all experts, the completion of the 774 will take 11 to 12 months. The customer, by their own admission, is dependent on the ship."
The 42,400 gross-ton ferry, to be named Honfleur, was slated to enter service on Brittany Ferries' busiest route, between Portsmouth, U.K. and Caen, France.
Brittany Ferries, which recorded a dip in passenger and freight volumes in 2019, said in its May annual report that the coronavirus pandemic has increased "financial difficulties" for the Honfleur project. With passenger travel at a virtual standstill due to COVID-19, the company said it is only operating five of its vessels for freight service. 
FSG maintains ownership of the newbuild (yard number 774) and said it is in talks with various parties to arrange financing and the vessel's completion.
Martin Hammer, Managing Director of FSG, said, "The entire management team of FSG assumes that the 774 can only be completed at the Flensburg site. The risks of completing the 774 at another yard are, in my view, incalculable."

"Irrespective of this customer decision, the sales negotiations between FSG and the Hamburg-based shipyard Pella Sietas are continuing. We are confident that a strategic future concept for the FSG will be jointly developed," said Dr. Christoph Morgen, the FSG's provisional trustee.
The Honfleur contract termination follows the "amicable" cancellation announced by FSG in February of two vessels for Australian shipping company TT-Line.
The health crisis led the shipyard to temporarily suspend operations in March.
Source: MarineLink