The container ship Maersk Alabama, which became famous by the Tom Hanks film 'Captain Phillips', has once again attracted attention. Two former Navy Seals were found dead aboard the ship. It is a mystery what caused the dead of the 2 security guards. This tragic incident could not be explained by the employers (Trident Security) of the 2 former Navy Seals. Just one day after the ship Maersk Alabama docked near an Island of Madagascar the two dead men were found. Investigation is underway and for that reason the names of the security guards have not been announced.
Maersk Alabama is known for taking part in the movie 'Captain Phillips', based on the real life pirate hijacking off the coast of Somalia 5 years ago. The movie shows the dangers of the piracy in the Horn of Africa and attracted the attention of the U.S. public. This ship is known also for its bad luck. After being in pirates hands for 7 months, Maersk Alabama was once again attacked by Somali pirates, but repelled with gunfire and high-decibel noise device which was aboard the ship. The company for which the two men were working, Trident Group has experience in container ship security and was founded by U.S. Navy Special Operations Personnel 14 years ago.
Maersk Alabama had been docked in Victoria, Seychelles in the Indian Ocean and its final destination is not known. The two dead men on the ship Maersk Alabama had been found in a cabin while the ship was docked off the Seychelles. The former Navy Seals were part of 24-member team. It is usual former military personnel to work as security guards on board ships, sailing through zones with high pirate activity. The Maersk Line announced that the cause of the incident does not have connection with the vessel operations or the duties of the men as security personnel.
Maersk Alabama is 500-foot-long cargo ship, built in China and owned by Maersk Line Limited. The ship entered service in 1998. The vessel was featured in the 2013 movie 'Captain Philips' starring Tom Hanks, telling the story of the 2009 hijacking of the ship in the Horn of Africa.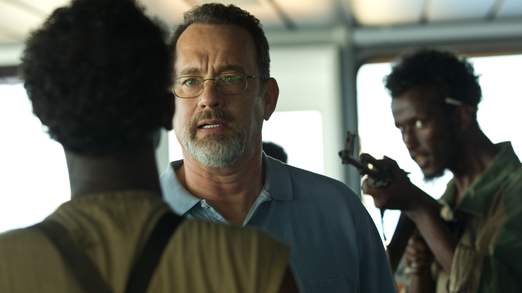 Movie ''Captain Philips'' starring Tom Hanks