The fishing vessel Cape Dorset sank off Burin Peninsula after taking on water 2 days ago. All 19 crew members were rescued. People on board the Cape Dorset had sent a signal for help around 9 a.m. after discovering that their boat had started taking on water. Crew members were lucky to have nearby another fishing vessel, the Ivy Rose, which quickly responded to the signal. Maj. Martell Thompson, with the Joint Rescue Coordination Centre out of Halifax explained that the crew members of the Cape Dorset were evacuated on time safely.
The vessel Ivy Rose is expected to transfer the crew members to the George R. Pearkes Coast Guard vessel. But there is a possibility the crew to stay on board the Ivy Rose and to be escorted toward Trepassey on the southeast tip of the Avalon Peninsula. Ivy Rose is expected to dock in Trepassey, but that depends on weather conditions. If something goes wrong the vessel will have to dock in St. John's.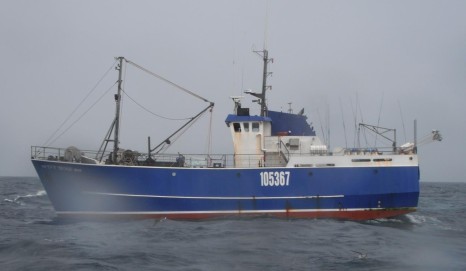 According to the latest information, the fishing vessel Ivy Rose successfully had arrived in Trepassey at 01:30 Sunday. JRCC dispatched a Cormorant helicopter out of Gander and a Hercules aircraft from Greenwood, Nova Scotia to participate in the rescue operation.
The fishing vessel Cape Dorset is owned by Icewater Harvesting out of Arnold's Cove. The vessel has been bought in April 2013 when the company received $2 million investment from the Newfoundland and Labrador government.