The management of Haifa Port Company Ltd. decided to take harsh measures and banned ships of entering the port due to labor sanctions by employees. The port of Haifa is effectively closed since Sunday when the management of the port made the decision for closure. Port's workers were informed not to arrive at work if they do not have the intention to do what they have to do properly. Haifa Port is closed and shipping companies were informed to send their ships to near Mediterranean ports.
The seaport's employees used the work-to-rule strategy in the past week as a protest against the decision of the port's management to scale back the departure of workers to the Sportiada amateur sports event in Eilat from 90 to 35, decided to annul recreation days, and removed overtime for the employees committee's representatives who are taking part in the port reform negotiations. The unloading of the containers dropped significantly from 30 per hour to 13-14. Port workers intentionally work slowly, they do no more than the minimum required by the rules of their job contract.
The seaport Haifa (Israel) denied access to the port of the container ships the Zim Jamaica (had to change its course to Cyprus) and the Zim London. The management of the port informed that all measures taken will reduce the port's operating costs, the company has to deal somehow with the losses. Haifa is important trade artery and workers that do their job slowly should stay at home according to the management of the port. It was told that the port will stay closed until the union announced that workers will work at full force. Vessels sailing to Haifa are redirected to the port of Ashdod, Cyprus, Greece or Italy.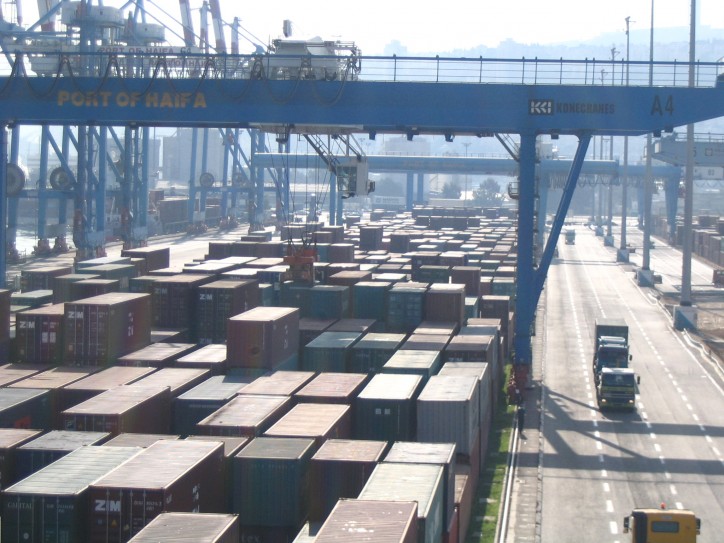 Haifa is the country's largest port for containers (1,100 workers organised in a union) with 5,000 containers loaded and unloaded each day. In a few days negotiations with the port's employees will begin. The port recently lost the Israel's main shipping company Zim as a customer (ranked at 17th place in the world as one of the largest shipping companies) due to higher fees. Zim (having $3 billion in debt swapped for shares) decided to reduce costs and replaced Haifa with the Greek port of Piraeus. Zim plans to return to Haifa if the fees are lowered. Port workers do not agree their extra salaries to be reduced as a result of lowered fees.