The full costs for the cleanup process of Astrolabe Reef must be paid by the owners of the sunken ship
MV Rena
, claims David Cunliffe, labour leader. The
shipwreck of the sunken container ship
is still lying on the reef near New Zealand.
Daina Shipping Co.
and the government reached an agreement last year, over the grounding of the container ship MV Rena off the Tauranga coast in October 2011.
One of the most grandiose ship accidents, sinking of MV Rena after she broke in two, caused oil leak of 350 tonnes, some of which washed up along the Bay of Plenty coastline, off New Zealand.
Daina Shipping Co., the company owner of the sunken ship MV Rena, is going to pay $27 million to settle the claims of the Crown and other public bodies, which include the Bay of Plenty District Health Board, Maritime New Zealand, the New Zealand Transport Agency, the Environmental Protection Agency and the minister of local government as the territorial authority for Motiti Island.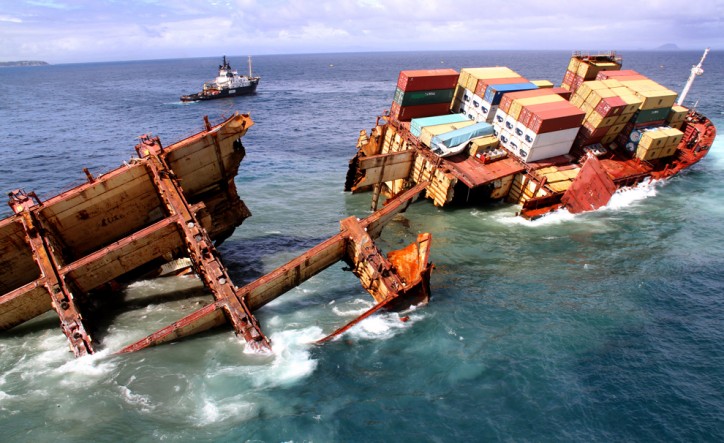 In this case, there will be a shortfall of around $20 million, if Daina Shipping pays $27 million, on the cleanup costs, estimated to approximately $47 million.
If the company owner of MV Rena took the decision to apply and was granted a contract to leave the shipwreck as a diving attraction, Daina Shipping Co. would make an extra payment of $10.4 million to the Crown.
The labour leader David Cunliffe stated the labour government is going to complete the cleanup process of the reef but he would force Daina Shipping to pay the full costs for the removal of the MV Rena shipwreck.
"We will make the Rena's owner pay through any means possible," said David Cunliffe.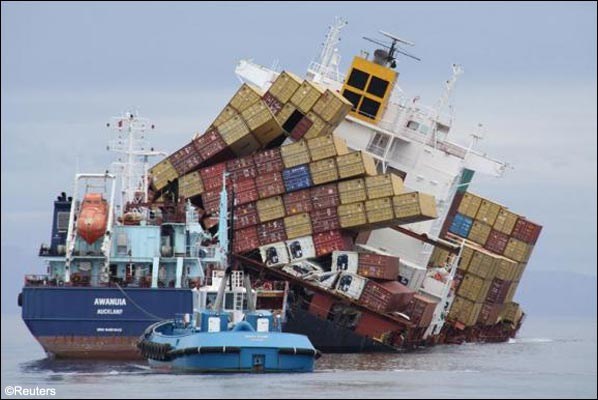 He also added that he is intending to take legal advice whether previous contracts with the government would have to be honoured.

"We would have to take careful legal advice on any contractual obligations. My understanding is the ultimate decision still remains with the New Zealand Government as to whether that wreck remains on that reef.

"My understanding is if it is allowed to remain, Daina Shipping will pay some $10.7 million to the Crown. We don't think New Zealand's environment should be raffled off like that. We think the Crown should listen to the senior representatives of local government and local iwi and get rid of that wreck by any means available."

Cunlifee said, measures might be also taken against other vessels of Daina Shipping Co. that operate in the waters of New Zealand.
"I think they need to ask themselves whether they want to be a good corporate citizen within New Zealand waters and if they decide not to be, we'd have to look at what consequences that had for other operations."