Maersk Supply Services
has ordered a new
DOC 8500
offshore carrier vessel to
Damen
, the shipyards announced. The vessel will be charter to
DeepOcean
. This is the second order for this type of vessel design.
The vessel will be constructed at Damen Galati yard (Romania). DOC 8500 will serve in cable laying and will be focused on Interconnector projects.
The new vessel will be 138 m long with beam 27.5 m. The deadweight tonnage of the vessel will be 9,300 DWT. It will have load capacity of 20 t/m², ro-ro capability and deck area of 2,200 square meters. The maximum speed of DOC 8500 will be 12 knots and it will be capable to accommodate ninety people on board.
The new vessel will be designed to have minimal slamming in heavy seas with optimized keeping. The DOC 8500 will feature DP2 capabilities and mooring system with seven points. It will be able to work in shallow water and to run on either HFO or MGO. Fully loaded, it will still have the ability to take the ground.
The new vessel will joint the Maersk offshore support fleet (60+ vessels already) and will extend the capabilities of DeepOcean.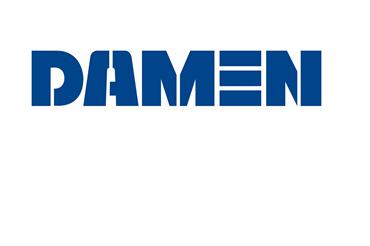 The Damen Shipyards Group CEO, René Berkvens, commented:
"We are very proud of being contracted by Maersk Supply Service and DeepOcean for this cable layer. We really believe in the new design, a result of our continuous R&D efforts. Because of the flexibility of the concept, the customer can incorporate a large number of purpose-specific demands to suit his specific needs. This particular vessel has been adapted in close cooperation with our clients, drawing on the expertise of all three companies to create a state-of-the-art offshore construction vessel."
The CEO of Maersk Supply Service, Carsten Plougmann Andersen, stated that the project have builded on the relationship with DeepOcean and Damen Shipyards Group.
"We are convinced that the cooperation between all three parties will result in an efficient, reliable and very competitive vessel," added Carsten Plougmann Andersen.
The managing Director for DeepOcean UK, Tony Ingilis, said that DOC 8500 is a vessel of a new generation.
"The vessel is designed to meet the high standards demanded by North Sea Oil and Gas customers. We are delighted to be working with Maersk Supply Service and Damen to bring this high capability vessel to the market," he also added.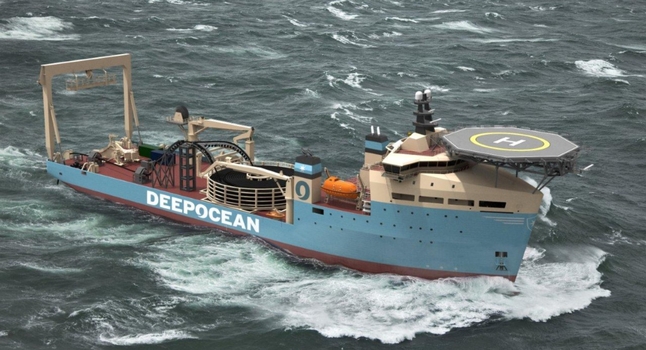 Video of the original concept of Damen Offshore Carrier: