Varun Shipping Co Ltd has lost its license to operate Indian-flagged ships because the company failed to perform mandatory safety surveys dry docks of its ships and did not pay overdue salaries to its crew. The company is the world's seven biggest LPG vessels operator by capacity of cargo. The Directorate-General of Shipping (DG Shipping) declared the fleet of six vessels, owned by the company and registered in India, as "unsafe" and "un-seaworthy." The vessels and all operational staff on board were laid up at safe locations.
On March 12th, the deputy chief surveyor and senior deputy director general of shipping, Ajithkumar Sukumaran, wrote a notice to Varun Shipping, which says:
"I am directed to notify you that the Document of Compliance (DoC) issued to Varun Shipping Co. Ltd on 14 December 2012 is null and void since 4 March 2014 and that the vessels under your ownership/management are liable to be rendered 'unseaworthy'..."
Now, Varun Shipping is searching for a way to reorganize its business for a new start. The Chairman and Managing Director of the company, Yudhishthir Khatau, stated:
"The DoC was coming up for renewal but we surrendered it. From April 1, the new company Varun Global will be into ship management, and we have already applied for an interim DoC."
He also added that the last two years, the company had tried to reorganize its business in order to utilize its vessels and to reduce the interests rates. The three units Anchor Handling & Towing Supply Vessels, LPG and Aframax tankers were prior to the reorganization. After the reorganization, three new entities appeared - Varun Gas for LPG vessels, Varun Asia Pte. Ltd. Singapore for Aframax tankers and Varun Cyprus Ltd. for Anchor Handling & Towing Supply Vessels.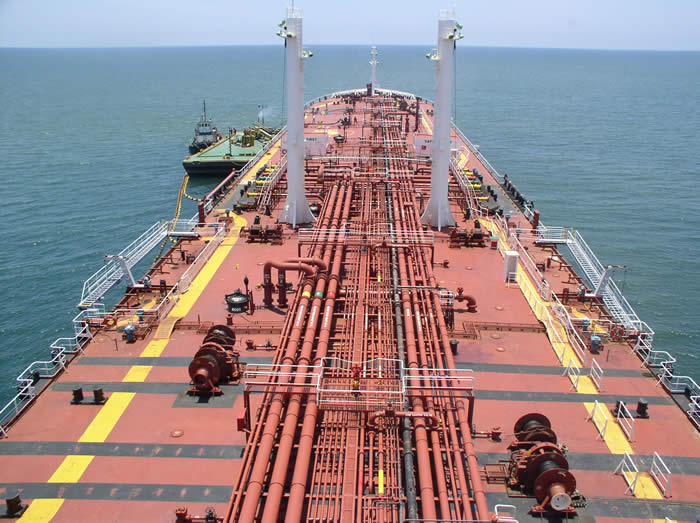 Yudhishthir Khatau said:
"Varun Global will be the ship management entity of the group based in Mumbai focusing purely on ship management services for all the three sectors while Varun Gas will be the owner of the ships. We have arranged resources for the dry-docking and repair of LPG and Aframax tankers which are scheduled to be completed in the next quarter. This will facilitate 100 per cent utilisation of the tanker and LPG fleet in a viable manner."