The International Maritime Rescue Federation (IMRF) has announced that the latest G3 Mass Rescue Conference will be held in Gothenburg (Sweden) on June 1 - June 3, 2014. The key event is suited for emergency response organizations (at sea or on land), the shipping and offshore industries.
The maritime mass rescue operations international conference is the third of IMRF and it is part of the "Gothenburg series." The Swedish Sea Rescue Society will be host of the conference.
The previous events were the two "Gothenburg series" conferences (held in 2010 and 2012) and the World Maritime Rescue Congress held in 2011 in Shanghai (China). The capabilities of the responding emergency services are constantly being tested by major accidents, especially when the efforts are targeting water operations.
The International Mass Rescue Conference in 2014 will be focused on finding, developing and then sharing solutions of already identified issues. Topics that will be discused include:
The integration of the efforts in preparation and planning all stakeholders (including industry).
The enhancement of the coordination in case of incidents and the establishment of supportive system for response.
The improvement of the cohesion between the stakeholders in order to optimize response capability.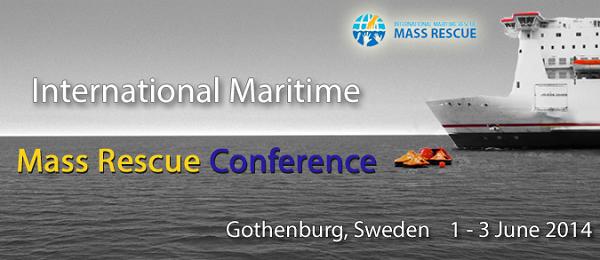 Also, the International Mass Rescue Conference will feature:
Simulation exercise of a mass rescue and practical activities.
Mass rescue case studies and a major exercise report.
The conference will be opportunity for the attendees to discuss issues of the mass rescue operations with emergency response organizations, search and rescue authorities, and personnel of the passenger shipping industry. The attendees will have the opportunity to contribute to the mass rescue operations guidance of IMRF and IMO.