Italian naval and coastguard ships
rescued 2,128 migrants
over the past two days. According to the
Italian authorities
, the migrants were traveling from
North Africa
in boats.
The Italian Navy stated that the 2,128 Africans had been rescued off the Sicily's southern coast, in the Mare Nostrum task-force. The total number includes the 596 migrant that were picked up two days ago and were expected yesterday at the port of Augusta.
The operation was also supported by three merchant ships, according to statement by the Italian navy.
Italy had problems with the steady stream of migrants for decades. They were travelling on their way to Lampedusa (mid way between Sicily and Tunisia) from North Africa in small and unseaworthy boats. The problem has dramatically increased since the "Arab Spring" turmoil (2011), the civil war in Syria and the breakdown of order in Libya.
The European Union's border agency, Frontex, last report shows that the illegally entered people in Europe through Lampedusa and other Sicily's parts for the third quarter of the last year are more than 20,000. The number is almost the half of all illegally entered into all the EU 28 nations.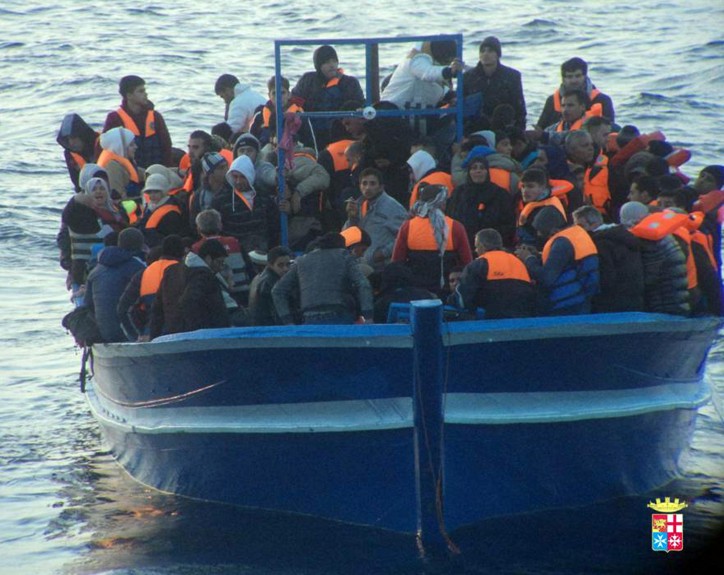 Italy has deployed patrols (naval and air) off the Sicily's coats since the two disasters near Lampedusa last year when hundreds of migrants drowned.
The forecast is that the number of migrants will increase because the sailing conditions will improve with the spring's onset.
This announcement came only a day after near 500 people entered Melilla, Spanish enclave in North Africa.
Related articles: Number of migrants that perished near Lampedusa, Italy exceeds 230,