Propulsion problems
have forced Royal Caribbean cruise ship
Adventure of the Seas
to change her itinerary. The ship lost oil from her
fixipod propulsion unit
and that caused the shutdown of the unit. Adventure of the Seas is scheduled for dry dock at the end of the month when the problems will be fixed.
Royal Caribbean
stated that the problem would not affect the next voyage of the vessel.
Adventure of the Seas was arriving at St. Kitts when the problem occurred. Cynthia Martinez, director of global corporate communications for Royal Caribbean Cruises Ltd. said that right after the problem had been found, the vessel had been surrounded by oil booms to prevent the oil from further leakage. The problem was temporarily solved by engineers at the port. The fixipod shutdown was confirmed by Royal Caribbean:
"Yesterday, as Adventure of the Seas was arriving to St. Kitts, the ship became aware of oil loss from the ship's fixipod. Oil booms were immediately placed around the ship to contain the oil. Engineers required additional time in port in order to continue working on the issue."
The engineering works and the lower speed of the vessel forced changes in the itinerary of the ship. Adventure of the Seas canceled her calls in Aruba (Mar 20) and in Curacao (Mar 22). Instead, she will call Antigua (Mar 20), St. Maarten (Mar 21) and St. Croix (Mar 22).
Royal Caribbean confirmed that even with fixipod offline, Adventure of the Seas is operating safely at full capacity. The unit will be repaired as a part of the dry dock of the ship, scheduled for March 30. The propulsion system of the vessel is Diesel-electric. It comprises one fixipod, two ABB Azipods and four bow thrusters.
MS Adventure of the Seas is a passenger ship from the Royal Caribbean's Freedom – class. It was built in 2001 (Turku, Finland) with length of 311 m and gross tonnage - 137,276 t.
Current position of Adventure of the Seas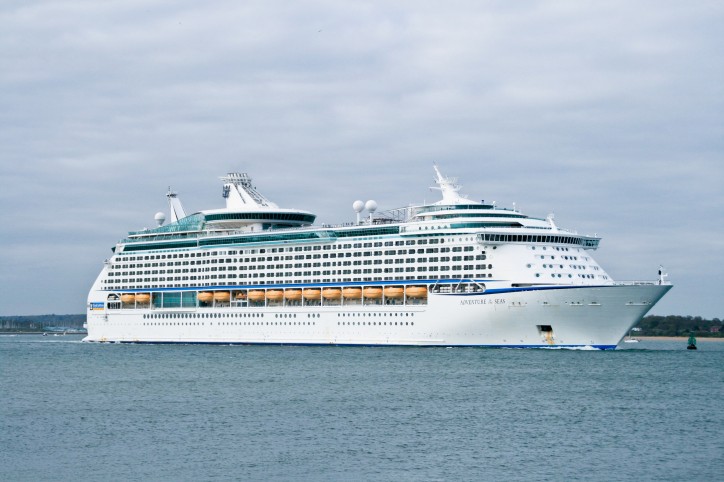 source: CruiseNewser