The 25 personnel from the
U.S. Navy
, that have boarded
Morning Glory
on Mar 17, will remain aboard, according to a
Pentagon
spokesman, Army Col. Steve Warren.
The SEALs took control over the North Korean-flagged vessel in international waters at the request of the Libyan and Cypriot governments. The requests came after three armed Libyans seized the vessel.
Yesterday, the Pentagon press secretary, Rear Adm. John Kirby, released a statement saying that the cargo of oil on board Morning Glory was owned by Libyan government National Oil Company. The tanker and its cargo were illegally obtained from the port of As-Sidra (Libya).
Army Col. Steve Warren said that the SEALs had already left the ship. The U.S. personnel on board Morning Glory are performing security, communications and navigation tasks and they are also supervising the transit. USS Stout, an Arleigh Burke-class guided missile destroyer, will continue escorting the vessel towards Libya. The Libyans who took control of the ship are aboard under U.S. control.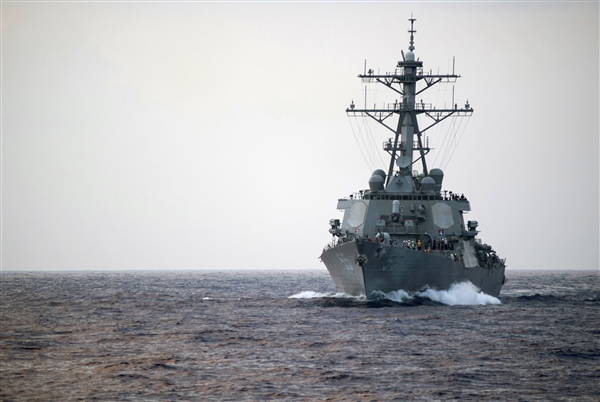 Morning Glory civilian crew is also aboard. It consists of 21 men – 6 from India, 6 from Pakistan, 3 from Sri Lanka, 2 from Syria, 2 from Sudan and 2 from Eritrea.
Morning Glory is expected to arrive off Libyan territorial waters in two to three days. There it will receive further instructions and final destination port. Army Col. Steve Warren noted that discussions on turning the Libyan rebels to their government had begun.
Related news:
Libyan navy detained tanker Morning Glory at rebel-controlled port
Morning Glory taken down by navy seals