Boluda Lines, the first shipping company ever to offer a daily connection between the Peninsula and the archipelago, bringing changes to the distribution and logistics system in the Canary Islands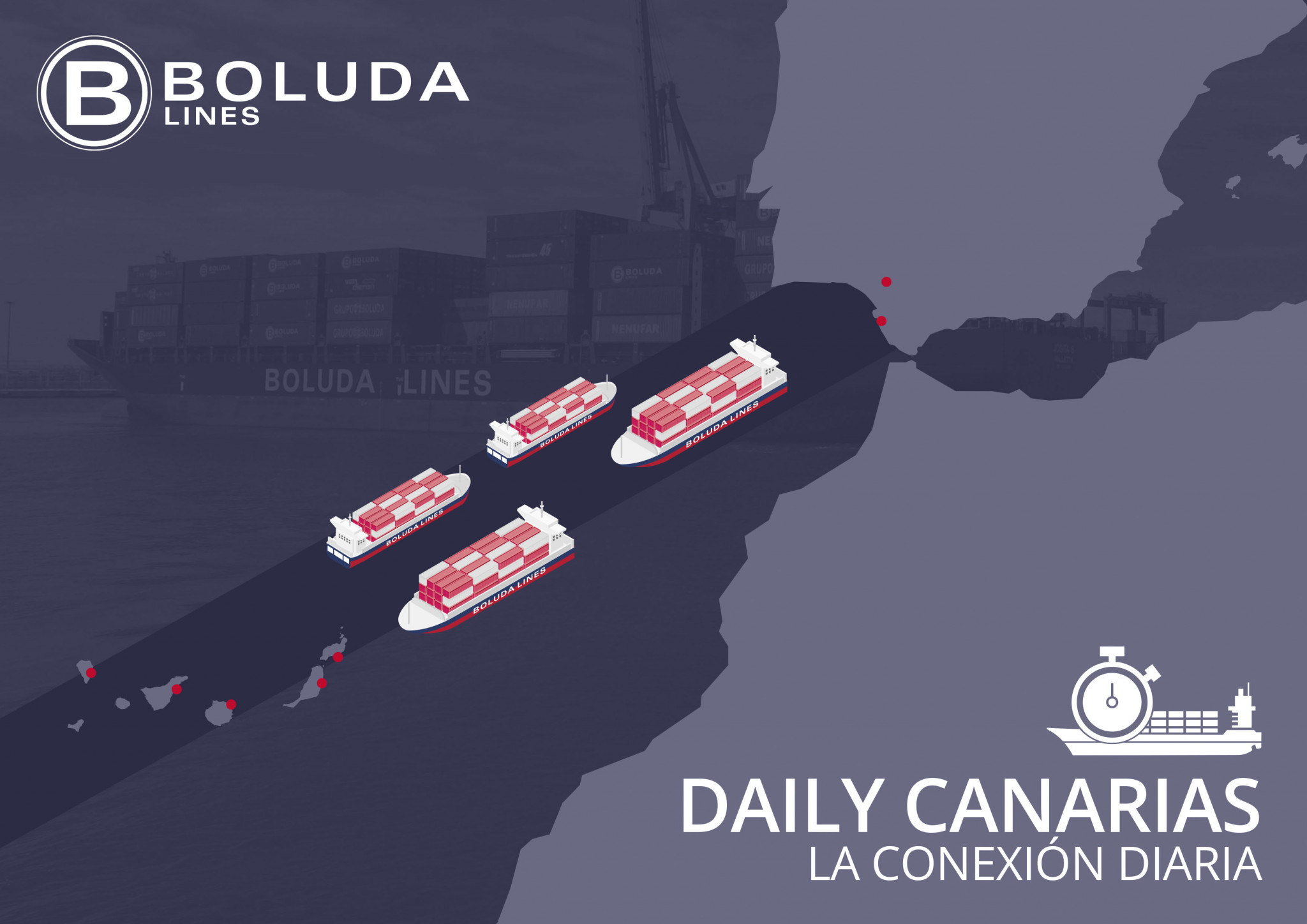 This December Boluda Lines is launching an exciting innovation which will consolidate its leadership in freight transport to the Canary Islands, with a daily service from the port of Cádiz. The new line will operate with six vessels and have a transit time designed with perishable products in mind, which entails disruptive innovation from their current logistics model with the Canary Islands. The strategic move will bring major improvements in distribution times, stock and emissions, and above all in the shelf life of shipped goods.
The new maritime route represents a milestone in links between the Iberian Peninsula and the archipelago, being the first time a shipping company has launched a service of this kind in the history of maritime transport with the islands. This decision by Boluda is a step forward in its continued commitment to the Canary Islands and complements its current services from the primary mainland ports and international connections with West Africa, North Europe and the Mediterranean.
The service will be provided with containerships including 45ft reefer and dry cargo containers specially adapted to transport up to 33 EUR-pallets.
The new connection will generate significant improvements in perishable products transport from both the Peninsular and the Canary Islands (particularly bananas and tomatoes) as well as for all transit time-sensitive cargo, for which there has been no service meeting these requirements until now. This new line will also allow Boluda Lines to increase its range of services with Africa through its Las Palmas hub port, enabling many fruit and vegetable products originating from the western African coast to be delivered promptly to the Peninsula and central and northern Europe.
The vessels will operate at the CONCASA terminal in Cadiz and at Boluda Maritime Terminals, the maritime terminals cluster operated by Boluda corporation in Las Palmas, Tenerife, Fuerteventura and La Palma. To implement the service, Boluda Lines will increase its intermodal connections with southern Spain through a new, pioneering river feeder service connecting with the ports of Seville and Cádiz daily and through daily rail connections from Madrid and other areas on the Peninsula.
Investment in new reefers and dry cargo containers
The shipping company has invested heavily to prepare the new route, adding more than 1,500 next-generation 45 'HQPW reefer containers and another 2,000 dry cargo containers to its fleet of more than 20,000 containers adapted to the specific needs of this traffic.
This project is also in line with Boluda Lines' continued commitment to eco-efficiency in freight transport. With a new service approach, the shipping company aims to substantially reduce land traffic congestion, develop a multimodal and intelligent door-to-door service and implement new freight transport and logistical concepts to reduce the carbon footprint per ton transported.
As part of this new service, Boluda Lines provides clients with a new digital platform for online cargo monitoring, which offers both real-time tracking and temperature control for refrigerated containers.
Source: Boluda Lines