TOKYO-Mitsui O.S.K. Lines, Ltd. (MOL), today announced that charter agreements were signed for three icebreaking liquefied natural gas (LNG) carriers with LLC ARCTIC LNG 2, the largest shareholder of which is PAO NOVATEK, through a wholly owned subsidiary of MOL on October 28.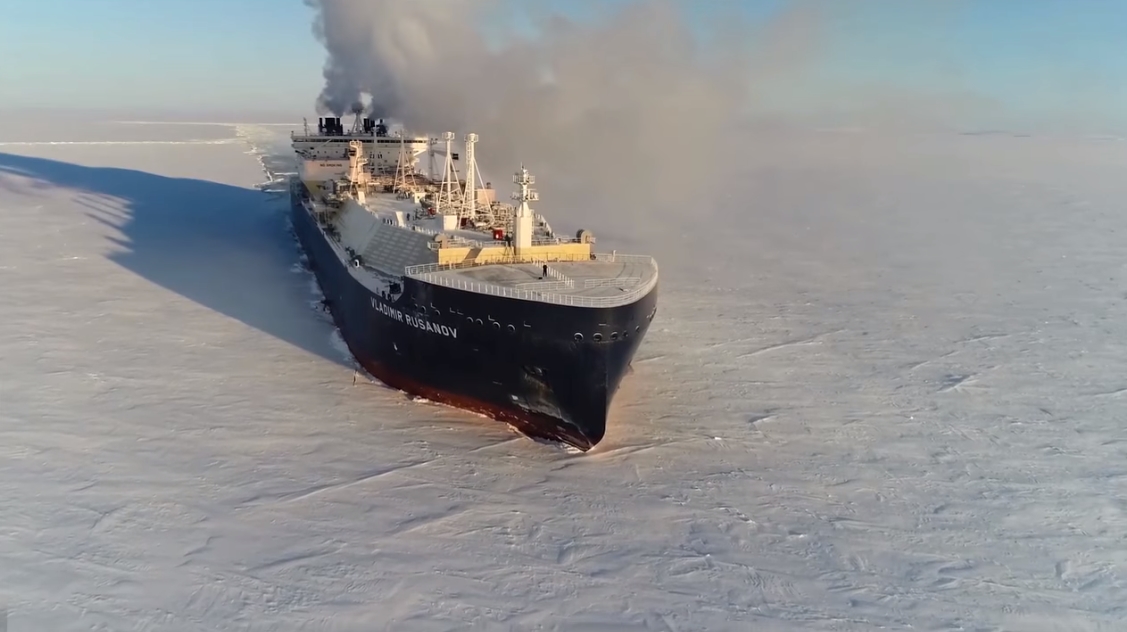 The three vessels will be built by Daewoo Shipbuilding & Marine Engineering Co., Ltd and are scheduled for delivery in 2023.
The vessels will mainly transport LNG from an LNG loading terminal on the Gydan Peninsula in the Russian Arctic to the floating LNG storage units (FSU) to be installed at the transshipment terminal in Kamchatka (eastbound) and Murmansk (westbound) via the Northern Sea route. Compared with MOL's previous icebreaking LNG carriers, which can only sail eastbound in the Northern Sea Route during mostly summer and autumn period of time when the ice is thin, the new vessels will have a narrower width, hull form optimized for ice breaking, and an increased propulsion engine output which will enable the vessels to sail east via the Northern Sea Route all year round.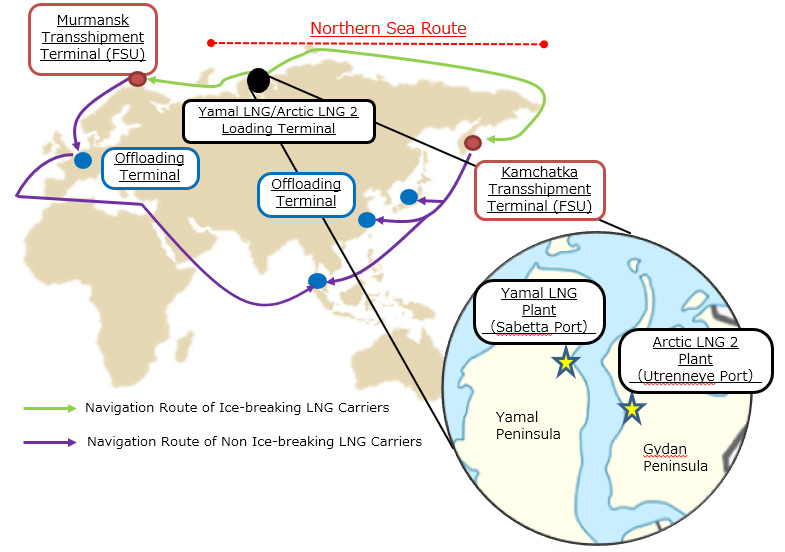 The combination of these ice-breaking LNG vessels, which can transport LNG to the FSUs in the east and west throughout the year, and conventional LNG carriers that will transport LNG from the FSUs to their final destinations, will enable efficient year-round transportation of LNG from the Russian Arctic to areas of demand, including those in Asia. The eastbound transportation route will reduce the distance of the voyage by approximately 65% compared to the westbound route via the Suez Canal for Asian destinations, thereby making a significant contribution to a reduction of greenhouse gas emissions by vessels.

MOL has been engaged in transporting LNG using three icebreaking LNG carriers on the Northern Sea Route since March 2018 for the Yamal LNG Project in Russia. These new contracts were concluded in recognition of MOL's proven track record and technical expertise in the Northern trade, and the experience and resources which the company has built over many years of LNG transportation. These agreements are in line with the direction MOL declare in the Management Plan "Rolling Plan 2020", namely to strategically allocate management resources in businesses where MOL is particularly strong.
MOL will continue to actively pursue the diversification of LNG transportation to help meet the world's growing energy demand, and contribute to the further development of the Northern Sea Route as a pioneering company in this field.
Profile of New Ice Class LNG Carriers
Dimensions:
Length: 300m, Breadth: 47m
Ship Type:
172,500 m3 membrane type
Ice Class: Specifications:
/RMRS ARC7/
Special specifications for Arctic environment
Ice-break sailing capabilities
Maximum icebreaking capacity of 2.1m level ice (when going ahead and astern)
Compared to the icebreaking LNG carriers of the Yamal project, the new hull form is more optimized for icebreaking. The propulsion output have been upgraded to provide significantly greater icebreaking capabilities when both going ahead and astern.
Shipyard
Daewoo Shipbuilding & Marine Engineering Co., Ltd.
Ice breaking specifications
Double acting system (ahead and astern), icebreaking reinforced hull, icebreaker bow structure, 3-shaft POD propeller at the stern, ice coating, complete double hull structure in the engine room with separation of the port and starboard sides, ice sea chest, double maneuvering station, polar design navigation equipment (ice radar, etc.)
Specifications for Arctic environment
Electrically driven deck equipment, semi-enclosed mooring spaces, electrical heat tracing, steam de-icing system, triple source heating systems, sauna, hot water swimming pool, polar design lifesaving equipment, etc.