The weather condition in the southern Indian Ocean improved overnight and the search operations in the area have resumed.
Today, the search area is 80,000 km2 and in the operations are involved six countries: China, Japan, Australia, USA, the Republic of Korea and New Zealand. The search is being conducted by 12 aircraft – 5 civil and 7 military. The civil are carrying Western Australia volunteers (34 people). There are also four Chinese vessels and HMAS Success in the area, which are trying to find the debris that have been spotted by Chinese, French and Australian satellites.
Video filmed on board Chinese planes:
The search operations face a lot of difficulties. One of those is the fact that the operations are taking place in one of the most isolated and treacherous parts of ocean in the world.
The Deputy Defense chief of Australia, Air Marshal Mark Binskin, commented:
"We're not searching for a needle in a haystack — we're still trying to define where the haystack is."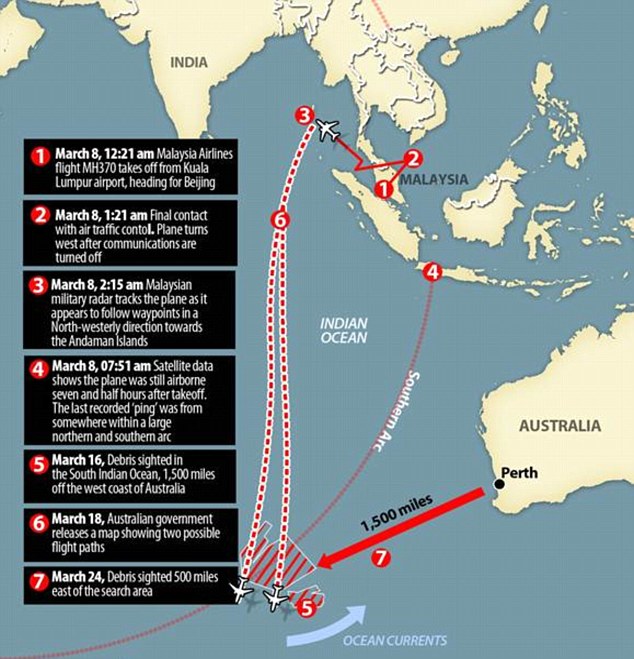 An expert from the UK satellite company, that helped to calculate the route of the Malaysian jet, has suggested that all commercial flights should have onboard transmitter upgrades to send data of the current position each quarter hour. The price of this innovation has been estimated to a dollar per hour.
"It's nothing to do with the age of the aircraft. Ships are already required by the International Maritime Organization to have long-range identification and tracking, and are required to report their position every six hours," said the senior vice-president of external affairs of the company, Chris McLaughlin.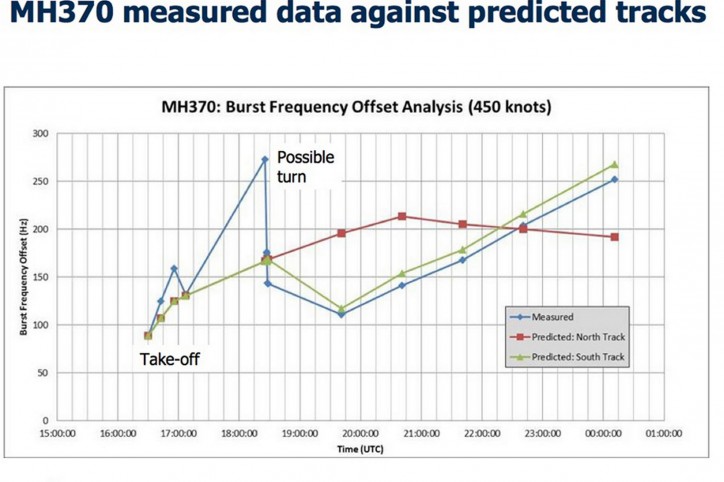 Meanwhile, Malaysia Airlines has offered the relatives of the victims $5,000 per passenger. The compensation has been offered initially, additional amount will be handed out later.
In spite of that, a lot of the relatives are expected to start legal action against Malaysia Airlines. According to lawyers, the amount might rise up to $3 million.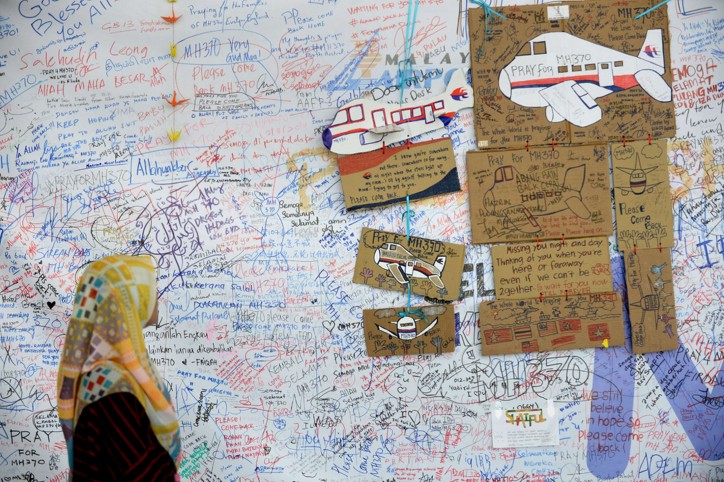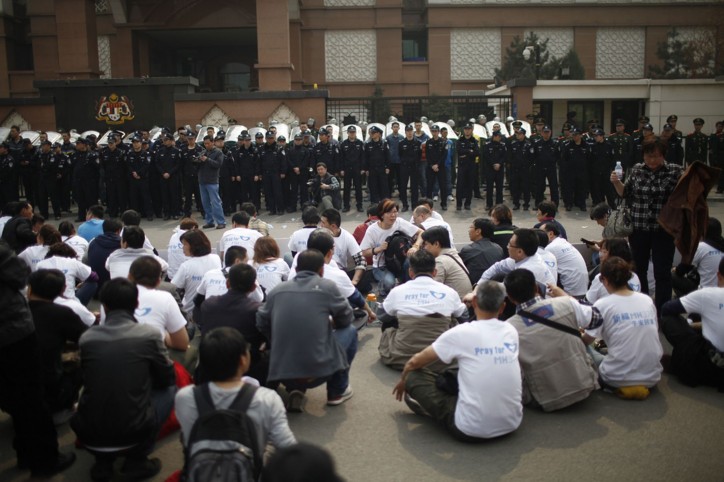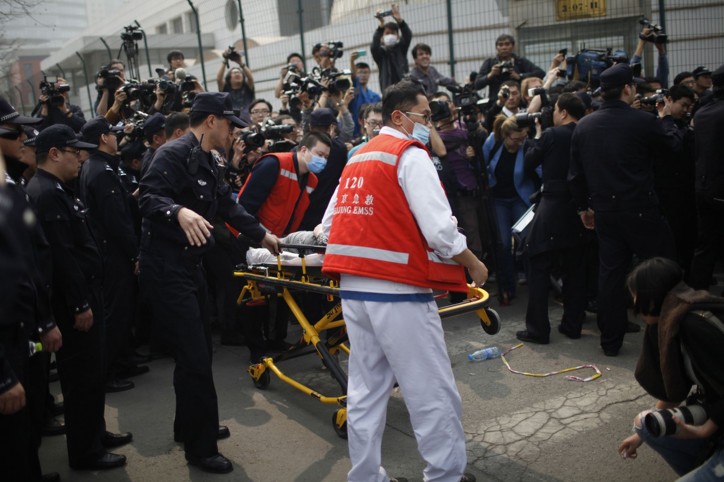 Read comments about the missing Flight MH370 Malaysia Airlines plane here.
Related articles:
Relatives of the crashed MH370 passengers accuse Malaysia Airlines
Malaysia Airlines texts relatives of MH370 passengers they assume none has survived
"Malaysia Airlines Flight MH370 missing plane Has Been Found" according viral Facebook posts
Australia and China readjust their search efforts for the Malaysian Aircraft
VIDEO & PHOTOS: Search for Malaysian aircraft expands to Indian Ocean