Fednav is the first shipping company to use drones (Unmanned Air Vehicles - UAV) for ice reconnaissance. One of the most powerful icebreakers of the company, the Umiak I, went to an exploration mission to the Labrador Coast equipped with drones. The Unmanned Air Vehicles on board the vessel were designed to scout ahead and to gather information about the local ice conditions. The captain and officers will be provided from the drone with real-time visual data.
The Fednav subsidiary, Enfotec is a leader in the industry with a lot of years experience in the provision of detailed ice imagery and analysis to vessels sailing in harsh ice conditions. The development of the technology in the last years made possible the quality of the information derived from satellite & radar images and conventional ice charts to become more accurate. There are now features such as immediate capture of ridges, leads and fractures. The Unmanned Air Vehicles gather important short-range visual information giving the possibility of the navigators to see beyond the normal horizon for strategic maritime navigation.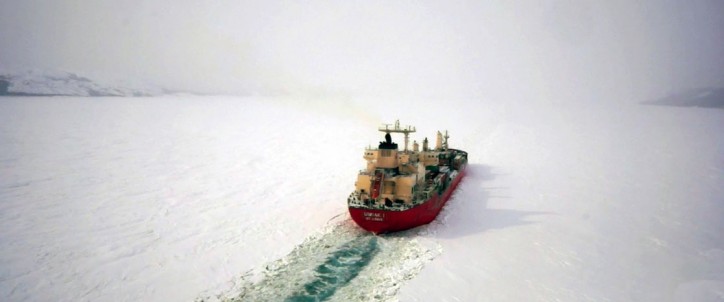 Labrador Coast was a perfect place this new technology to be tested. The harsh winter conditions and the Canadian Arctic-thick ice are a real challenge for the navigation. Thomas Paterson, Senior Vice-President, Ship Owning, Arctic, and Projects of Fednav Limited said:
"The use of UAVs is proving to be extremely beneficial to identify many ice features that should be avoided ahead of the vessel, as well as identifying open water leads to improve voyage efficiency."
"In addition, the deployment of drones fitted with top-quality cameras, gives the ice navigator another useful aid when making important decisions while transiting heavy ice regimes, and in turn, improved safe navigation."