On Friday November 6, Company's first product tanker Thun Blyth, with NAABSA design - Not Always Afloat But Safely Aground - was delivered and as of Wednesday (Nov11), she is entering into a long-term agreement with UK based Geos Group Ltd.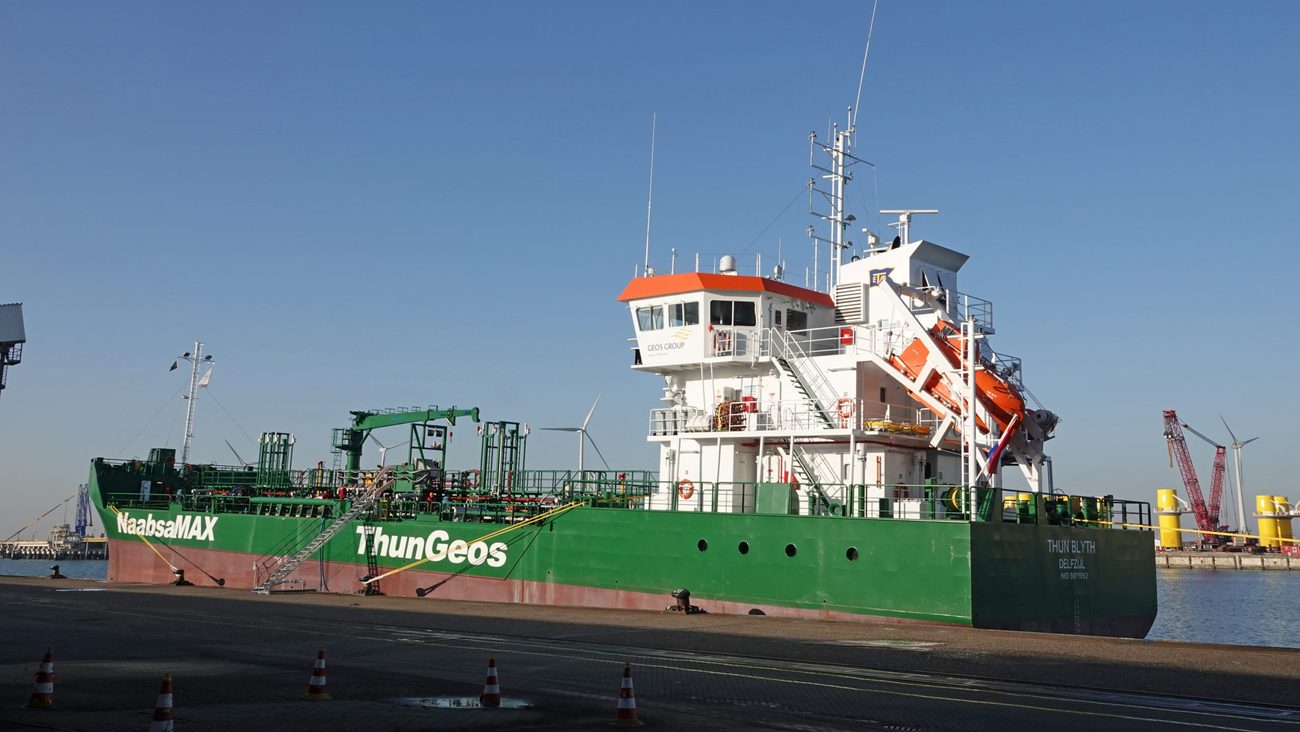 Thun's long experience of building resource-efficient, high-quality vessels has been used in the design process. Focus has been to maximize the vessel´s cargo intake and increase in-port performance; with the scope to allow further increased cargo lot sizes going into restricted niche ports. 
Resource efficiency, new regulations and environmental care has been key in the development of the new vessel. 
Thun Blyth is built by Scheepswerf Ferus Smit B.V. and was launched in Leer through a much viewed, online event in the end of August (see the video below)
Thun Tankers has a longstanding relationship with Scheepswerf Ferus Smit and they have previously built more than thirty-five vessels for the Erik Thun Group. 
A second NaabsaMAX is ordered from the yard to be delivered in spring 2022.