According to CruiseNewser, a Carnival cruise ship, Carnival Ecstasy, rescued 41 Cubans in the Florida Strait. On Tuesday evening, the migrants were sailing in a small, obviously overcrowded boat in the 90-mile span between Cuba and the southern tip of Florida.
The spokesman from the U.S. Coast Guard, Gabe Somma, said that no migrant was injured. The cruise ship crew members pulled them up and after that they were transferred to a vessel from the U.S. Coast Guard.
Gabe Somma added:
"This could've been a real tragedy. There was no lifesaving or navigation equipment and the boat was taking on water. The migrants will be returned to Cuba in a couple of days."
According to Carnival, their cruise ship had just left Key West (Florida) and was heading to Cozumel (Mexico). The spokeswoman of the company, Jennifer de la Cruz, said the passengers on board were 2,650.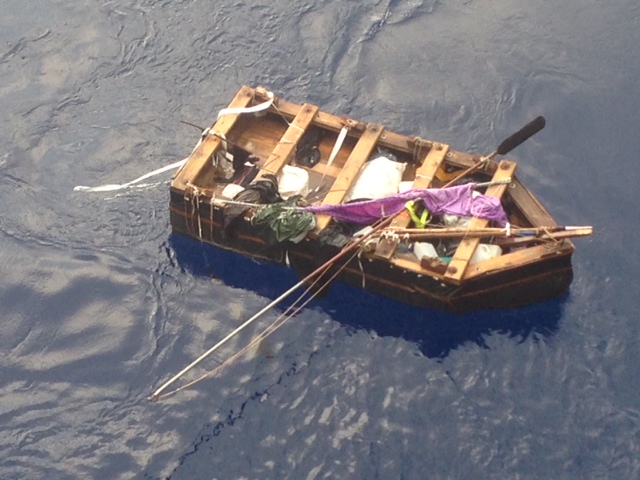 This is the second rescue operation by a vessel from the Carnival fleet this month. Earlier this month (Mar 4), Carnival Paradise rescued 24 migrants. They were sailing in wooden boat from Cuba to Florida. The Cubans were provided with food, water, accommodation and clothing on the ship and then were handed over to the Immigration office in George Town.
In April 2013, in two separate incidents two cruise ships (Disney Wonder and Carnival Conquest) saved 21 Cuban migrants again in the Florida Straits.
Cubans are migrating to Florida, Central America or the nearby islands in order to escape the communism regime on the island. They mostly use wooden, unsafe boats.
Current position of Carnival Ecstasy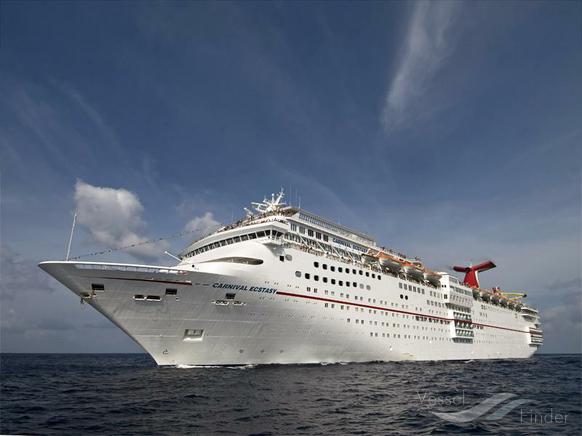 Related news:
Carnival Paradise saves 24 refugees from Cuba