MV Danio's owner has been penalized £60,000 for safety breaches on the ship that ran aground on the Farne Islands in 2013 (March). The crew members (6) of the 262ft (80m) cargo ship were asleep when the vessel hit the rocks off the Northumberland coast last year. The owner of MV Danio, Cux Ship Management, announced that according to the Merchant Shipping Regulations there were 2 safety breaches.
The company will have to pay also the court costs of £12,000. During the hearing it was revealed that the vessel sailed for 90 minutes with all crew members asleep. Only 1 crew member woke up during the grounding of the MV Danio beneath the Longstone Lighthouse. The curious in this case is that the crew member alerted the coast guard after an hour.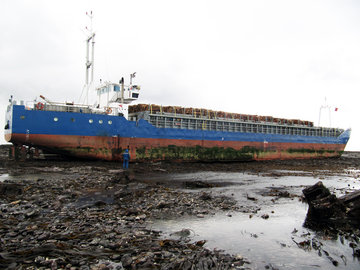 MV Danio is equipped with basic bridge navigational alarm system which purpose is to alert when approaching a lighthouse. The problem was that this alarm was switched off. The vessel was sailing on autopilot, with crew members asleep, alarm switched off and in addition, an unapproved navigation system was used. MV Danio ran aground because of these factors.
The crew members had to stay aboard the vessel for two weeks due to the bad weather preventing the rescue operation. The ship was sailing from Perth to Antwerp and was transporting 27 tonnes of diesel fuel and 1,500 tonnes of timber. The saga with the cargo ship MV Danio ended when the vessel was successfully re-floated and taken to the Port of Swinoujscie in Poland to be repaired.
Judge Brian Forster said:
"It is clear to me the shocking failure to comply with regulations led the vessel to sail on automatically. The potential for disaster was obvious as it sailed on silently at night, with no lookout, with the threat to other vessels at sea."
Background information:
The Farne Islands, about three miles (5km) from the mainland, are home to about 80,000 pairs of seabirds and a large grey seal colony.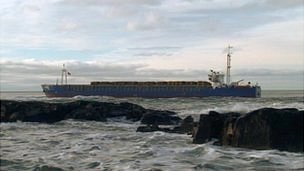 Related news:
1. Grounded Container Ship M/V Danio was Refloated by Titan Salvage
2. Salvage Team Refloated the grounded MV Dani from Farne Islands (UK)