The Australian Maritime Safety Authority (AMSA) has announced that the search area for the missing Malaysian plane has been shifted upon receiving of a new "credible lead."
The lead has been found after an analysis of radar data that has been provided by Malaysia. The new search area is 1,150 miles (1,850 km) west of Perth and spreads over 319,000 sq km. The international forces have redirected 6 vessels and 10 aircraft to the area, satellites have been redirected by the Australian Geospatial-Intelligence Organisation.
The new analysis has used the radar data between the Strait of Malacca and the South China Sea (before radar contact with MH370 was lost). According to the analysts, the Malaysian jetliner was traveling faster that previously estimated. This would have resulted in increasing the usage of fuel and reducing the estimated traveled distance into the Indian Ocean.
Australian Maritime Safety Authority (AMSA) said:
"As a result today's search will shift to an area 1,100 km (685 miles) to the northeast based on updated advice provided by the international investigation team in Malaysia."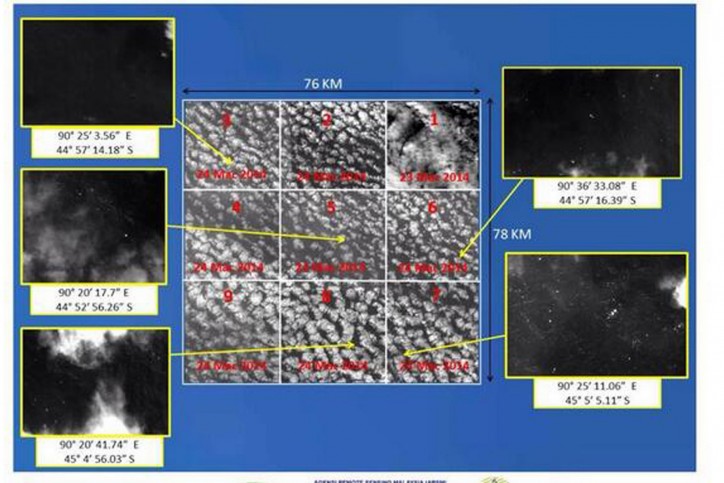 Previously, the search was focused around 1,550 miles southwest of Perth, on a remote area of the southern Indian Ocean.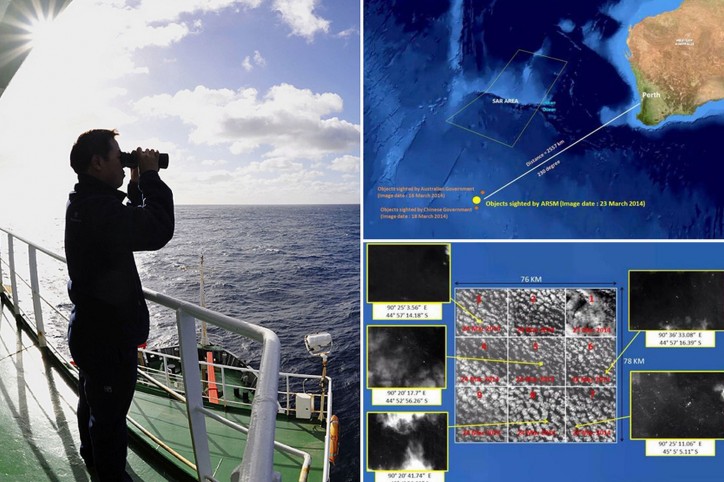 Today, two press conferences are expected. The Malaysian Government will start their at 9.30 AM CET, Malaysia Airlines will have a daily briefing at 10 AM CET.
Read comments about the missing Flight MH370 Malaysia Airlines plane here.
Related articles:
The son of the crashed MH370 pilot denies all speculations about his father
Bad weather suspends the air search for 122 spotted objects
The search for the crashed Malaysian plane resumes
Pilot suicide, the newest theory about the crash of Flight MH370
Relatives of the crashed MH370 passengers accuse Malaysia Airlines
Malaysia Airlines texts relatives of MH370 passengers they assume none has survived