The Australian Defense Vessel (ADV) Ocean Shield has been equipped with a black box detector (Towed Pinger Locator, TPL-25) and an autonomous underwater vehicle (Bluefin-21). The TPL-25 device has been designed in the United States and is able to detect a black box of a ship underwater. It has a reach of about 2 kilometers and moves with 5 km/h, snail-like. It can cover about 150 sq km a day. Bluefin-21 is an unmanned underwater vehicle. It is controlled remotely and it has special equipment including camera and video. It locates wreckage underwater by active sonar.
The ship is departing Perth today and it is expected to reach the search area in three to four days.
Current position of ADV Ocean Shield.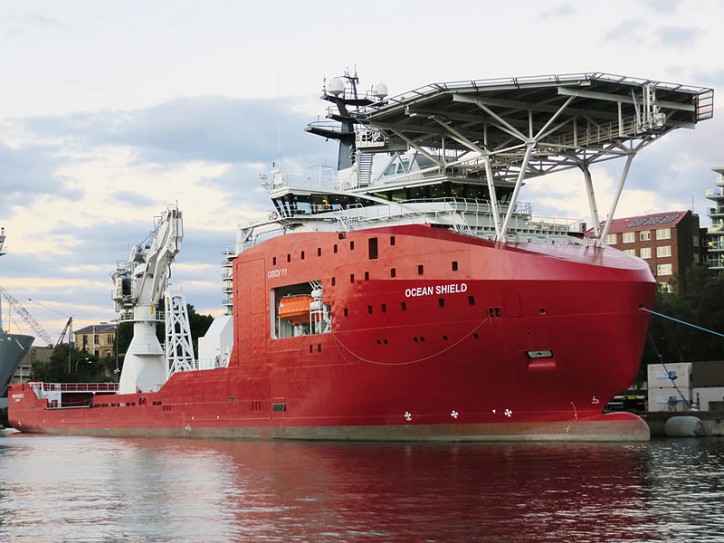 The black box of every plane has a low-frequency acoustic beacon. It is activated after a crash and emits a unique "ping" sound which is continuous. The life of the beacon's battery is around 30 days. It depends on the environmental factors (damages, temperature of the water, depth).That means the detector has roughly a little more than a week to find MH370 black box. Nicholas Woods, the captain of ADV Ocean Shield, said:
"Ocean Shield can stay out there for an extended period. It means we will be on location for as long as it takes to achieve a positive outcome."
The data from the black box of MH370 will help solving one of the biggest miseries in the aviation.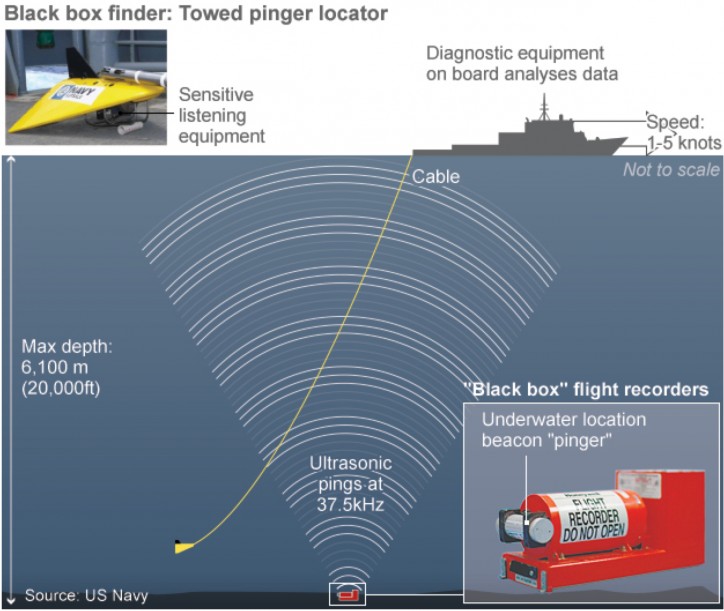 Meanwhile, the Royal Australian Navy has announced that its HMAS Toowoomba, a warship, has departed Fleet Base West to join the search. HMAS Toowoomba is an Anzac-class frigate and has on board a S-70B2 Seahawk helicopter sent by the a Royal Australian Air Force (RAAF) C-17A Globemaster (from RAN's Naval Air Station HMAS Albatross).
The search area today is around 1,850 km west of Perth with approximate size of Poland. In the operation today are involved ten ships and ten aircraft.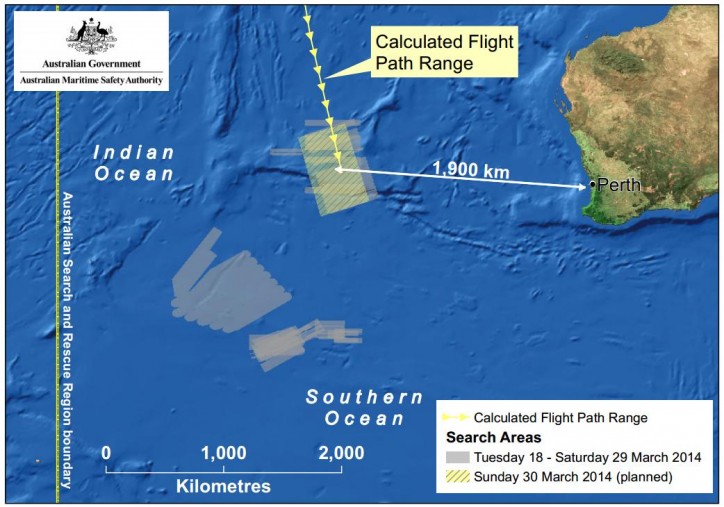 Read comments about the missing Flight MH370 Malaysia Airlines plane here.
Related articles:
New "credible lead" shifts the search area
The son of the crashed MH370 pilot denies all speculations about his father
Bad weather suspends the air search for 122 spotted objects
The search for the crashed Malaysian plane resumes
Pilot suicide, the newest theory about the crash of Flight MH370
Relatives of the crashed MH370 passengers accuse Malaysia Airlines
Malaysia Airlines texts relatives of MH370 passengers they assume none has survived