The bulk carrier CN Jumbos notified the Royal Thai Fleet that it had been hit by the cargo ship Anton Topic. The incident happened on March 30, eight nautical miles south west of Koh Larn Island in the Gulf of Thailand (13 nautical miles south west of Pattaya). Both vessels were departing Laem Chabang and Ko Sichang road after they had completed cargo operations. CN Jumbos was heading to Anggrek (Indonesia), Anton Topic was en route to Myeg Pasir Gudang port (Malaysia). The royal boat Tor.110 was dispatched to the scene.
All 23 crew members onboard CN Jumbos were safe and did not abandoned the vessel. The ship had a crack in its hull and reported taking in water of 20 cm/hour. The bulk carrier was still afloat, inclining five degrees to the right. The crew members together with the sailors from Tor.110 managed to pump out the water from inside the hull and fixed the crack. The ship anchored in Kho Rin island area.
The cargo ship Anton Topic suffered damage to the left at the front but did not report any water ingress. It was advised to dock behind the seawall of the Laem Chabang port pending investigation of the incident.
CN Jumbos is a bulk carrier registered in Malta. Manager of the 27,321-ton vessel is Franco Naviera (Greece). CN Jumbos was built in 1995.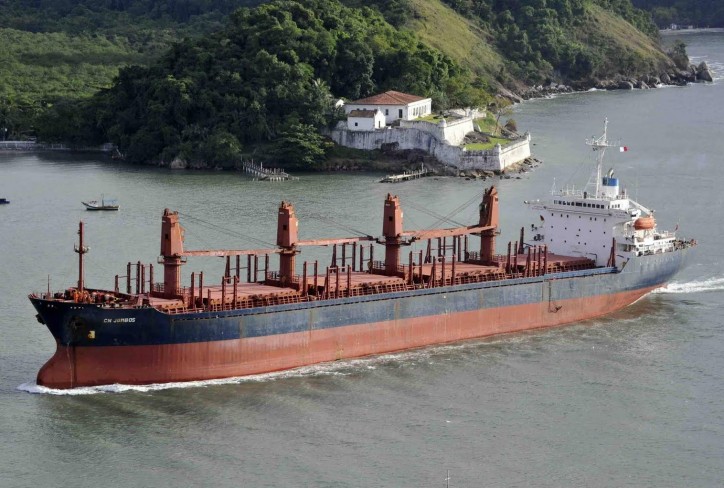 Anton Topic is a cargo vessel registered in Liberia. Manager of the 45,496-ton vessel is Marfin Management SAM (Monaco). Anton Topic was built in 1996.