Baltic Breeze, vehicle carrier registered in Singapore, collided with Mar de Marin, fishing vessel. At least three fishermen have died and two are still missing. The accident occurred south of the entrance of Vigo estuary around 2:45 AM.
According to the Marine Rescue Service in Spain, all other five crew members aboard Mar de Marin have been rescued and have been sent home. Two of the victims are Galician, one is from Morocco. A team of psychologists has been sent to meet their families.
The missing crew members are from Spain and from Ghana.
Maria Ramallo, major of Marin (Spain), said the accident is under investigation but it is unlikely the collision had happened due to bad weather.
Several vessels and two helicopters have been dispatched at the scene to conduct search in the area. Coordinator of the operation is the Maritime Rescue Centre in Vigo. A team of divers has been sent by the Civil Guard from Fene. They will inspect the wreckage of Mar de Marin.
According to Julio Alonso from the Fishermen's Association of Vigo, the fishing vessel sank within three minutes. He also said that Baltic Breeze had entered the river with a "strange maneuver."
Mar de Marin is a 34-meter fishing vessel with MMSI 224049960.
Baltic Breeze is a vehicle carrier with IMO 8312590. The 29,927-ton vessel is registered in Singapore. Current position of Baltic Breeze.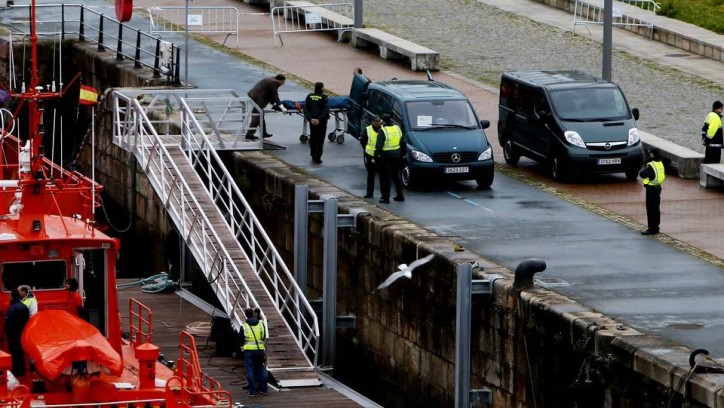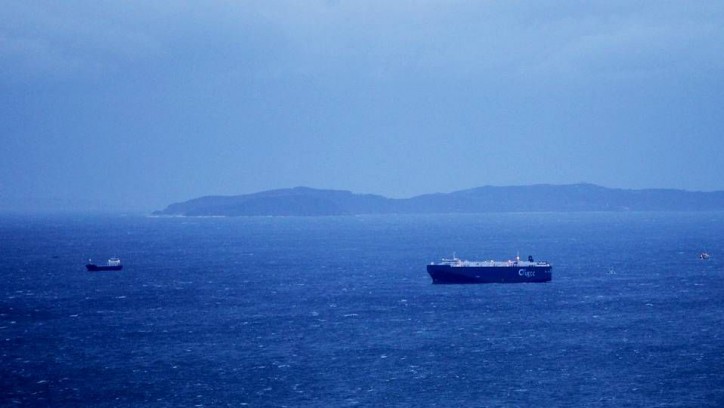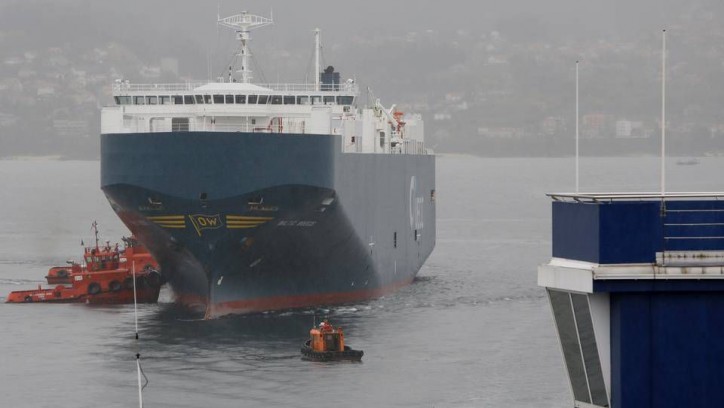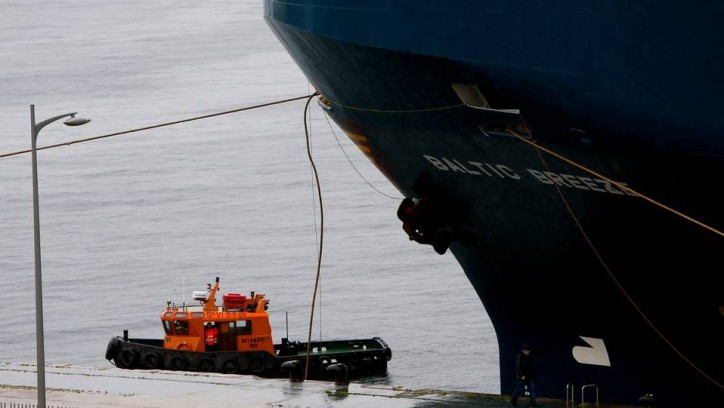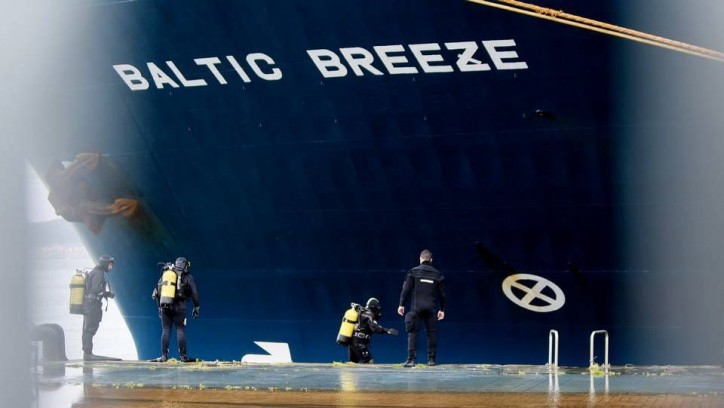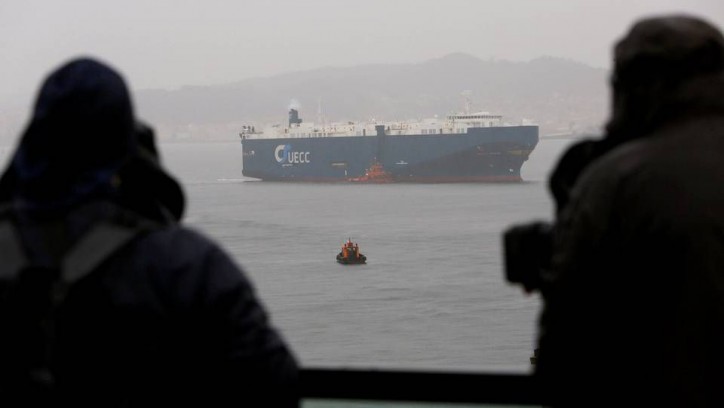 If you know further information on the accident, leave us a comment below or comment on our Facebook fan page.