Mitsui O.S.K. Lines Ltd (MOL), the second largest shipping company in Japan, has revealed its plans for investing $5.05 billion (520 billion yen) in the LNG (liquefied natural gas) tanker business in a bid to expand growth. The investment has been planned over the following six years.
Currently, MOL has 66 LNG carriers. The Tokyo-based company aims the number of 120 LNG tankers by March 2020. The President of MOL, Koichi Muto, said:
"With the revolution of shale gas and oil, demand for long-distance LNG transport is on the rise, which gives us a great growth opportunity."
According to industry data, the expected growth in the global LNG trading volume will be 150 million tonnes (from 250 million tones in 2012 to 400 million tonnes in 2020).
MOL has exceeded its previous target of 110 LNG carriers because the demand for those type of carriers constantly rises in Japan (which is nuclear-free), South Korea and China.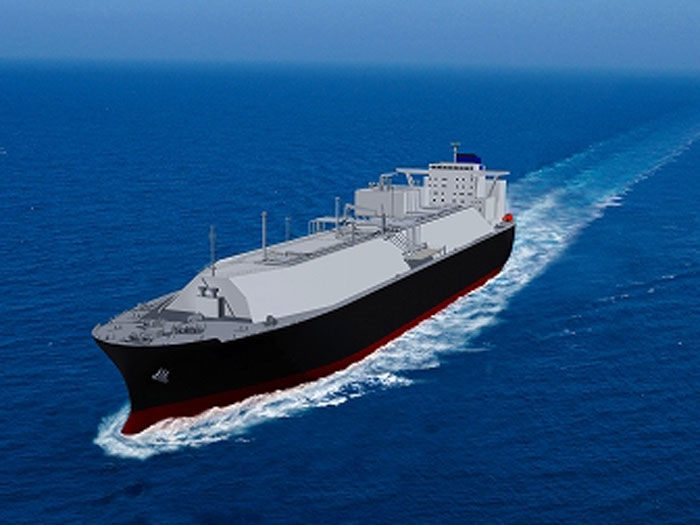 The leading shipping company in Japan, Nippon Yusen KK, has also announced its plans to expand its fleet from 70 to 100 by March 2019. Kawasaki Kisen Kaisha Ltd, shipper number three in Japan, aims orders for about 20 new LNG carriers before 2020.
The investment plan of MOL also includes 180 billion yen in offshore business. It is expected that these investments will bring 110 billion yen net profit in 2019 business year (until March 2020). The expected profit for 2013 (ending 31 March 2014) is 57 billion yen.
The calculation shows that LNG tanker and offshore assets will make up to 26% of the 2010 MOL portfolio, now it is 9%. The fleet of container ships and bulk carriers will be lowered to 49%, now it is 60%.
Koichi Muto commented:
"Considering ongoing shipyard overcapacity, we need to realise that a structural upturn in the market environment is years away. We want to lower our business exposure to market volatility. We'll steer toward new opportunities to secure stable and long-term profits."