Two fronts have been formed during the investigation into what happened to the missing MH370 – the modern high-tech equipment and old-fashioned policing. The ocean surface has been scanned for 26 days with vessels and aircraft and still the possibility that a sinister thing may have happened hasn't been rejected.
According to the police in Malaysia, 170 people have already been interviewed and they will continue to question relatives and people who had any access to the jetliner. The officials have not discounted any possibility – from hijacking trough sabotage to personal psychological problems. The authorities still have not found any motive (suicidal, extremist or political) while investigating the two pilots of the crashed MH370.
Malaysia Airlines has implemented new rule for its pilots which says that no pilot or first officer will be allowed sitting alone in the cockpit. A representative with the company told CNN:
"These changes are positive in nature and directly relate to the MH 370 incident."
Meanwhile, the Chinese Xinhua reported on two vessels retrieving a beacon late Tuesday. It has not yet been confirmed if the beacon was cast by a plane involved in the search operations.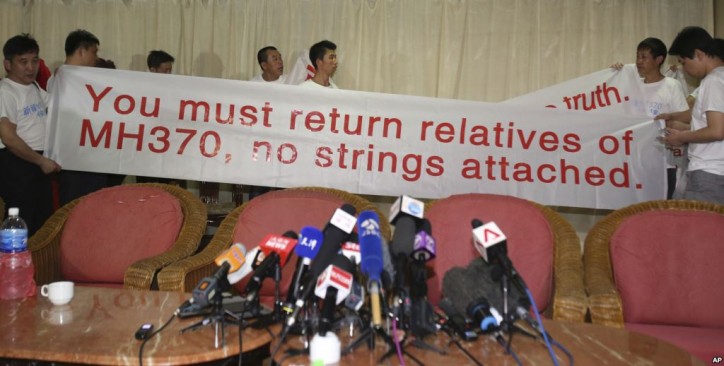 Earlier today, a meeting behind close doors was held in Kuala Lumpur. There were relatives of 18 missing Chinese passengers, Malaysian government officials and investigators. Jiang Hui, representative of the families said after the 3-hour meeting:
"I personally believe today's meeting had some progress, but the time was short and family members didn't have an opportunity to raise questions."
The search operations today were northwest of Perth on an area covering 85,300 square miles (221,000 square kilometers). At the scene were dispatched nine ships and ten planes. The U.S. Navy has already sent a pinger locator and submersible that can canvass the ocean floor for wreckage onboard Ocean Shield, but the equipment won't be of any use until the search zone is narrowed.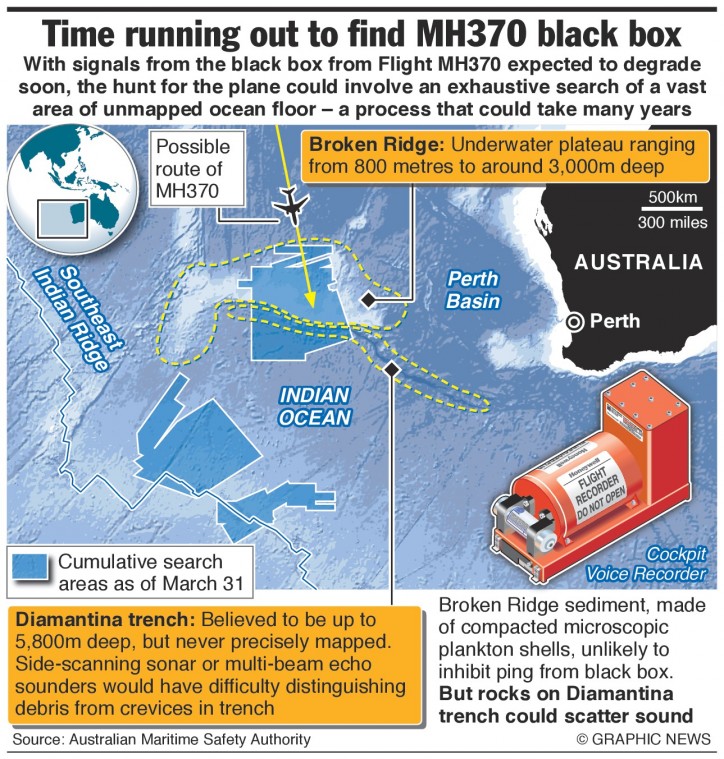 The search efforts will be supported by HMS Tireless, a British nuclear submarine and the personal jet of Peter Jackson, director of Lord of the Rings movie.
Read comments about the missing Flight MH370 Malaysia Airlines plane here.
Related news:
Black box detector to the scene
New "credible lead" shifts the search area
The son of the crashed MH370 pilot denies all speculations about his father
Bad weather suspends the air search for 122 spotted objects
The search for the crashed Malaysian plane resumes
Pilot suicide, the newest theory about the crash of Flight MH370
Relatives of the crashed MH370 passengers accuse Malaysia Airlines
Malaysia Airlines texts relatives of MH370 passengers they assume none has survived