The U.S. Navy destroyer USS Donald Cook is heading into the Black Sea for symbolic support to Ukraine and other allies. By type, the military vessel is a guided missile destroyer which was located in Rota, Spain. According to senior defense officials, the USS Donald Cook has been dispatched to the Black Sea "in the next week or so".
The U.S. Navy destroyer will participate in exercises with allies in the area. Vessels from different countries will probably pass one another while at sea. The U.S. military ship has been planned to make several ports of call. A spokesperson from the Pentagon confirmed the plans about USS Donald Cook for entering the Black Sea region. This action, in his words is to "reassure our allies of our commitment to the region."
The last known U.S. Navy ship that departed the Black Sea was the USS Truxton (on March 21). There is no information when the U.S. destroyer will arrive at the planned destination how long it will stay into the Black Sea. There are many countries bordering the Black Sea, in that number Ukraine and the Crimea (Russia-annexed recently).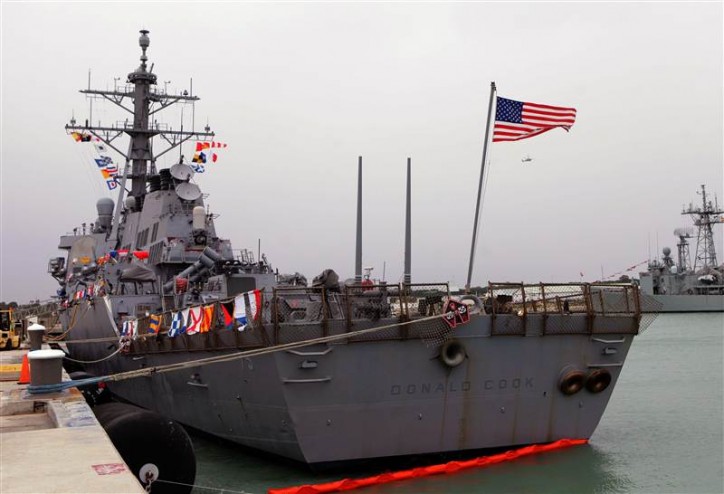 Background information:
Recently, Russia took control of over 51 vessels of the Ukrainian navy and many naval bases. Military Russia used different tactics for taking control of Ukrainian forces and bases in Crimea such as sinking a ship, using stun grenades, speedboats and firing in the air.