Hansa Constitution, 34,954-ton container vessel registered in Germany, ran aground on Saturday. The incident happened off the Pok Fu Lam residential district on the west side of Hong Kong Island in rough seas caused by monsoon. The vessel was en route to Shenzhen (Chiwan).
Julia Eble, a representative with the ship's owner, Hansa Treuhand Gruppe (based in Hamburg), said the incident happened probably because the vessel lost power and the monsoon winds sent her into the shore. The incident did not cause any environmental damages, there were no reports of water ingress or casualities. Two fireboats and two diving support vessels were dispatched to the scene. Hansa Constitution was towed away from the shore. The damage to the vessel has not been estimated yet.
Port of Hong Kong is the fourth busiest container port for 2013. According to the Hong Kong Port Development Council it handled 22.3 million TEU. The weather observatory of Hong Kong worn on strong monsoon. Restricted visibility of less than two nautical miles was reported by the Marine Department on Saturday.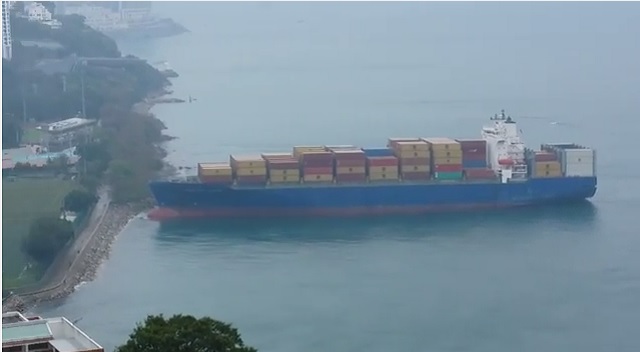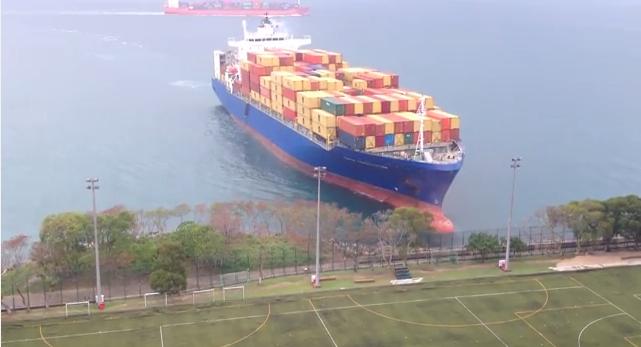 Hansa Constitution (IMO number 9124524 and MMSI 211778000) is a 192-meter container vessel built in 1997. Owner of the ship is Hansa Treuhand Gruppe. Current position of Hansa Constitution.