Maersk Line reports for business growth of 4.1% (2013) while reducing CO2 emissions with 3.8 million tons. Last year was quite successful for the largest container shipping company in the world. Financial stability and sustainable development are the words to describe the performance of Maersk Line. According to Søren Skou, CEO of Maersk Line, the company performed well thanks to fuel efficiency improvements which reduced CO2, SOx and NOx emissions.
2013, Maersk Line received 4 of 20 Triple-E vessels known to be a new standard for energy efficiency. The container shipping company reduced significantly the CO2 emissions because of the decision for overhaul of the Maersk Line's network. The new regulations announced in the Sustainability Progress Update urge the vessels to comply with more strict rules for sulfur emissions (SOx). Ships, passing through the Emission Control Areas, will have to switch to more cleaner and expensive fuels starting 2015.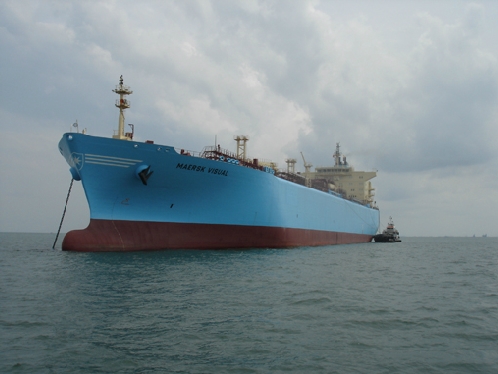 Jacob Sterling, Head of Sustainability in Maersk Line commented:
"Air emissions are a serious issue in shipping and we support the upcoming regulation. We are, however, concerned about the level of enforcement in Europe. The new regulation will be costly and without proper enforcement, some might be tempted to cut corners. This will erode the environmental improvements and create a commercial disadvantage for those that follow the rules."
He added:
"Large customers representing 19 % of our business have requested tailored sustainability information as part of their business relationship with us."
"These customers have typically made promises to their stakeholders on sustainability. We are proud to move their goods with a lower environmental impact year by year, thereby helping them deliver on their sustainability promises".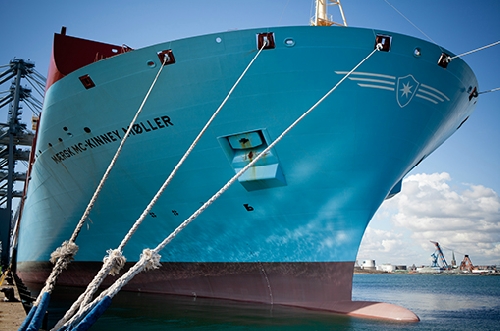 The customers of the largest container shipping company in the world saved 2.6 million tons of CO2 in 2013 by using the Maersk Line for transporting their goods (compared to the others industry-average competitors).
Maersk Line - Considered as the world's largest container shipping company. The fleet of Maersk Line counts more than 600 container vessels offering worldwide coverage network to its customers. The shipping company is a leader in eco-efficient and reliable transport.