Late last week, a barge with construction materials for Drummond Co Inc (based in the United States), the second biggest coal miner in Colombia, was shipwrecked at the port of the company. The accident caused diesel fuel leakage.
The Drummond's port is located in the northern part of Colombia. It was recently reopened after it had been shut down by the government for upgrades concerning the new legislation for environmental safety. The deadline was January, but it was missed.
Drummond confirmed the barge accident in a statement. They said the vessel had 227 liters (60 gallons) of diesel oil. The crew on board was rescued. The amount of the fuel leakage into the sea was not mentioned. A spokeperson with the company said:
"The motors of the ship that was rescued contained diesel fuel so containment barriers were installed in the area of the accident to confine the diesel that fell into the sea."
According to him, the operations in the port were running normally, the coal shipments were not impacted. The cause of the accident is under investigation.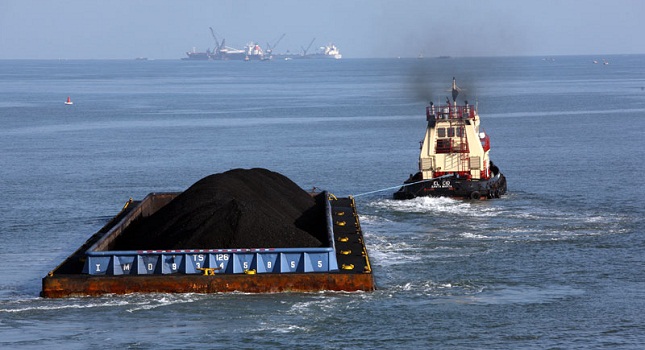 For more than a year, Drummond has suffered labor and logistic fight, which caused 4 % decreasing in the 2013 production target. The total output was 85.5 million tonnes.
At the end of 2013, the company was fined 3.6 million dollars for polluting the bay. The accident happened in 2012 when tonnes of coal were spilled in Santa Marta's waters by a Drummond vessel.
The Drummond's was shut down in January when the new environmental law took effect. At that moment, Drummond had not completed the conveyor belt system (legally required). The practice of using cranes and barges to load vessel had been banned by the government because it caused pollution.