According to CruiseNewser, cruise lines have cancelled their calls at Roatan cruise port after the latest shocking accident on the island. On April 6, a crew member from Norwegian Pearl was killed while the vessel was at port. The police reported that the accident had happened while a criminal was attempting to rob the unnamed victim. The killer has been arrested.
The accident forced Norwegian Cruise Lines (NCL) to cancel all Roatan calls from its current itineraries. The cruise line posted the following statement:
"In an abundance of caution for our guests and crew, we have canceled calls to Roatan this week for Norwegian Dawn and Norwegian Jewel."
The fatal accident came after a number of violent reported incidents, which have affected tourists in Roatan. Earlier this year, a family from Carnival Conquest was robbed during an excursion by an armed criminal. Carnival Cruise Lines started issuing information sheets with tips and advice for safety as a precaution.
On Friday, Cruising Excursions, a major company that operates tours in Roatan (exploring fishing villages, mangroves, iguana farms, beaches) announced that it cancels all tours until all safety measures are in place. A spokesperson with the company said:
"A string of reports of robberies, violence against visitors and now this horrific murder have forced us to suspend our cruise excursion programme on this beautiful island."
The company has also cancelled all forward bookings and has refunded its clients.
Meanwhile, the police has already arrested a young man and has accused him of robbing a number of cruise passengers and tourists. The man is Cory Lee Beckner, citizen of Roatan at the age of 20.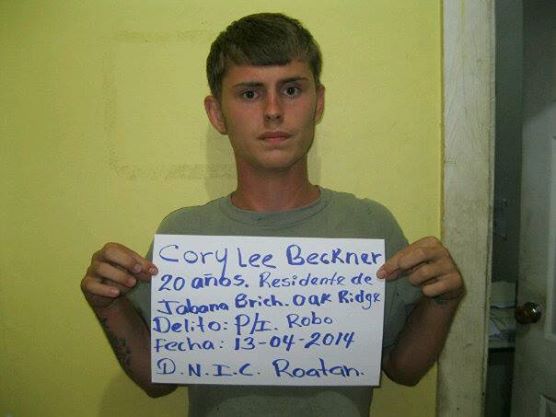 Roatan cruise port is a popular port of call in the western part of the Caribbean. Major cruise companies such as Carnival, Regent Seven Seas, Princess and Royal Caribbean include the port in their cruise schedules. The port has two terminals – Coxen Hole and the Carnival project Mahagony Bay.