The victims of the South Korea ferry disaster have been confirmed 9 (5 students), 287 (245 students) passengers are still missing and 179 have already been rescued. Over 500 divers from the Coast Guard and the Navy tried to enter the capsized Sewol over 10 times but the poor underwater visibility and the strong currents hampered them. Currently, the diving operations are suspended due to bad weather.
The minister for security and public administration, Kang Byung-kyu, said:
" We carried out underwater searches five times from midnight until early in the morning, but strong currents and murky water pose tremendous obstacles."
To the scene of the Sewol ferry disaster have been dispatched 29 aircraft and 169 vessels. Two salvage cranes are expected to arrive tomorrow morning to raise the sunken ferry.
The Navy has sent the 14,000-ton Dokdo, flat-deck amphibious assault ship, 26 more naval vessels, 3 aircraft and 92 divers from Ship Salvage Unit and 274 Navy SEALs, 6 CN-235 transport aircraft have been sent by the Air Force. According to Navy officials, transport aircraft will continue searching in the dark hours using flares.
Meanwhile, the Coast Guard has been questioning the captain and crew members to determine the cause of the accident. According to officials, the ferry deviated from its recommended route. The vessel took a slightly different path and made a sharp turn instead of a gradual one.
According to surviours, the crew on board told them to stay where they were, even when the vessel began tilting. They added that if they had been told earlier to evacuate, more would have survived. One of the first to leave the vessel was its captain, 69 years old named Lee. Before entering the office of the Coast Guard, he said:
"I am sorry for passengers and family members of the missing."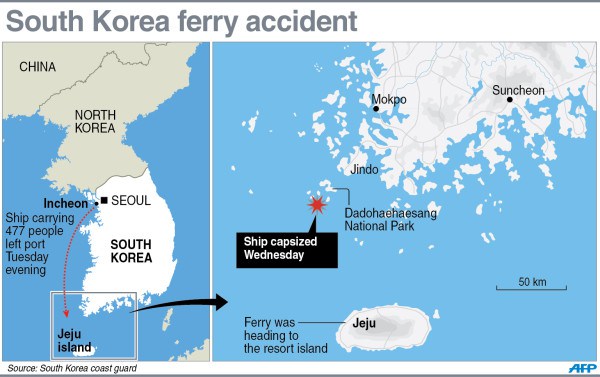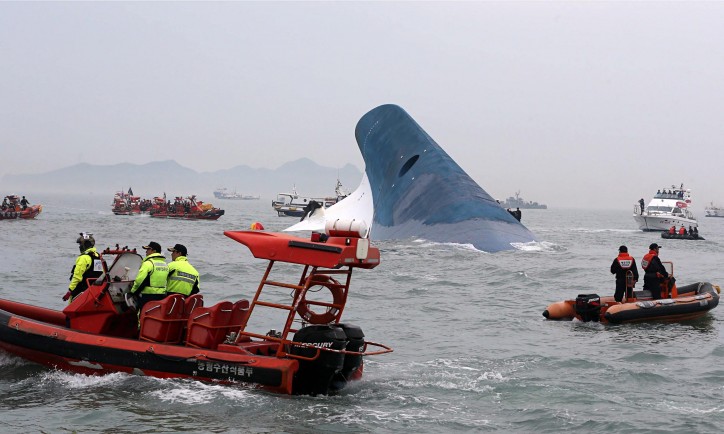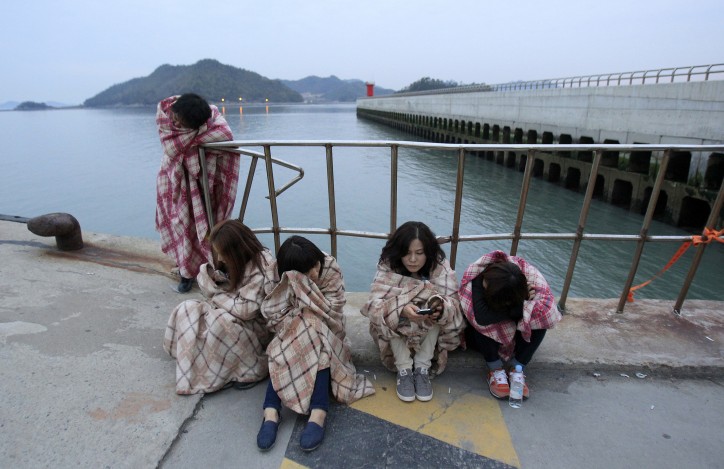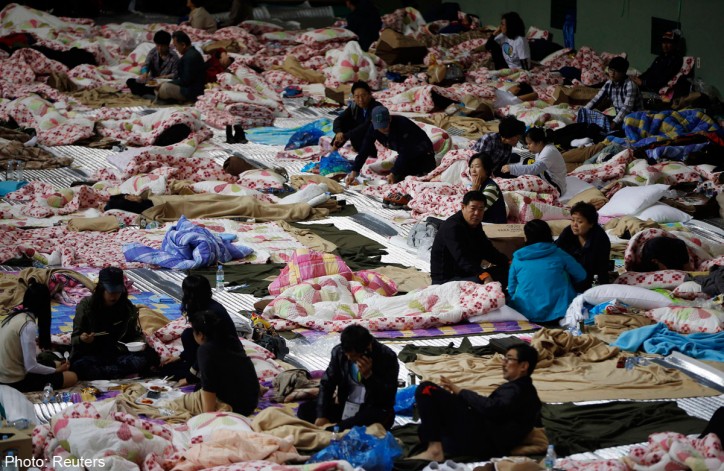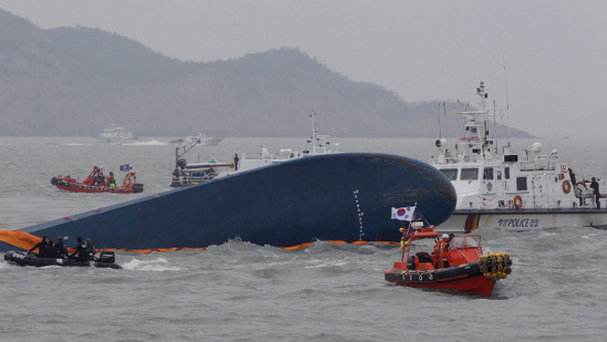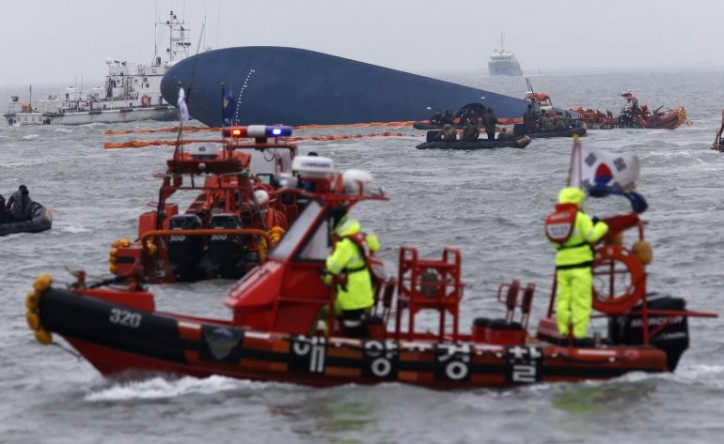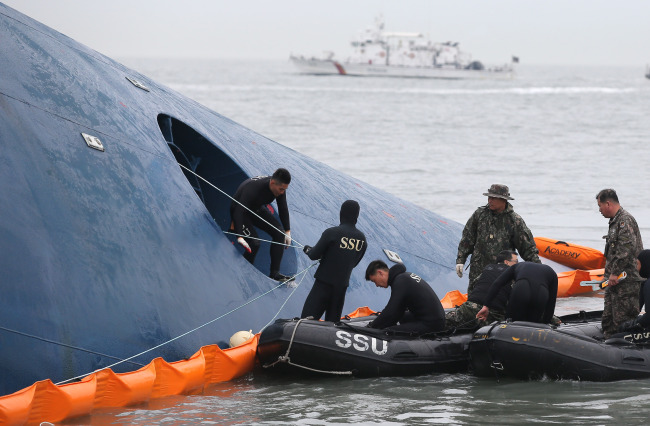 Related news:
At least 300 missing, shows revised count after Sewol sank off South Korea
VIDEO: 368 rescued after ferry with 477 people onboard sinks off Jeju island