The number of victims from the South Korea ferry disaster has rapidly increased to 108, the missing passengers are 194. Seven crew members have already been arrested. The owner of the vessel and his family have been barred from leaving the country. The measure has been taken because the prosecution wants to question them and hold them responsible for poor vessel management. The ferry was added an extra deck in 2012 and further investigation have to determine how balanced the modifications were.
The captain of Sewol and two crew members have already been charged with violating maritime law and negligence of duty after abandoning the vessel and not helping the passengers on board. Korea Herald reported that the captain is very likely to face a life sentence. A chief engineer from Sewol attempted suicide on Monday but he is in stable condition and will be questioned.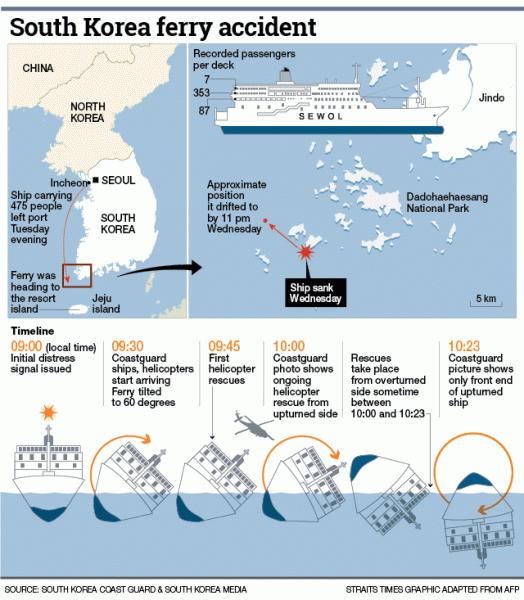 The ferry Sewol sank on April 16 and the number of 108 confirmed deaths has already made the accident the worst in over 20 years.
Divers were able to enter the sunken vessel and recovered 28 bodies on Monday and 21 today.
Bard Yoon, rescue diver, said:
"The conditions are so bad, my heart aches. We're going in thinking there may be survivors. When we have to come back with nothing, we can't even face the families."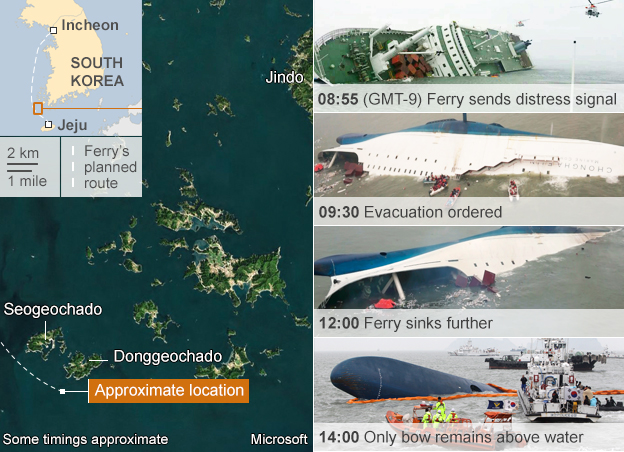 Today, the underwater operation is focused on the third and fourth floor of the vessel. Divers have established 5 underwater routes and plan to speed up the operation. Ships in the scene will search for bodies and will try to prevent their eventual drift away. The weather forecast is for slow currents and waves up to half a meter but the hope of finding survivours is fading rapidly as no alive passenger has been found since the ferry sank.
The government has mobilized 550 rescue workers, 212 boats and 34 aircraft. The United States has already sent USS Bonhomme Richard, an amphibious assault ship, and Barack Obama said USNS Safeguard, a salvage ship, was ready to be dispatched in case it is needed.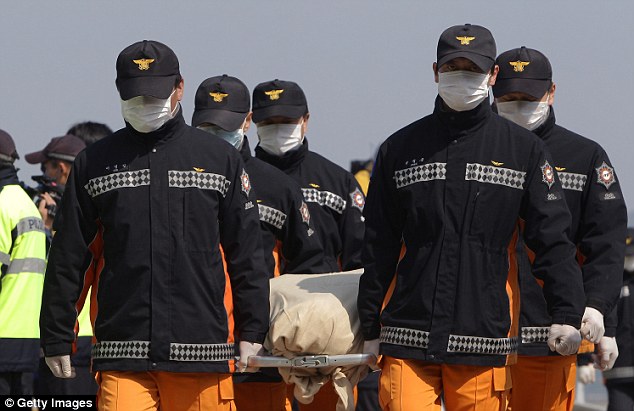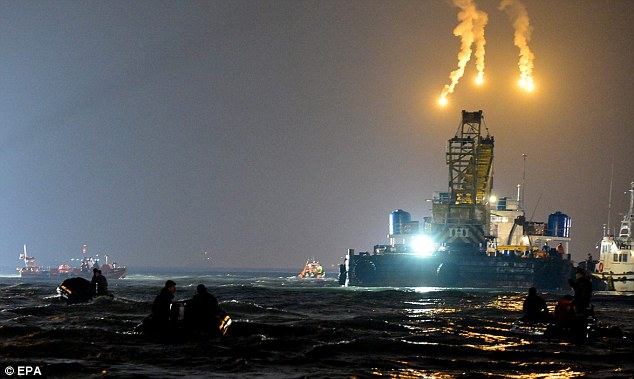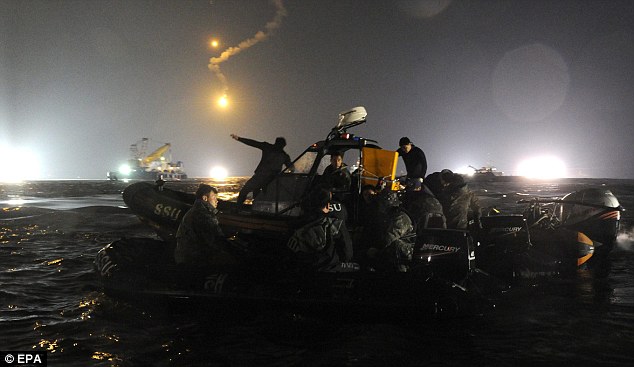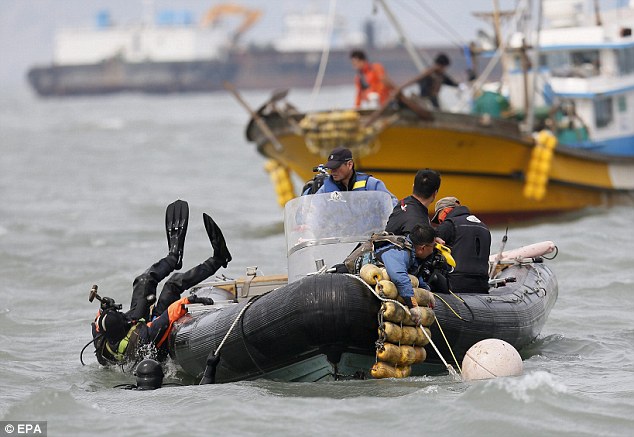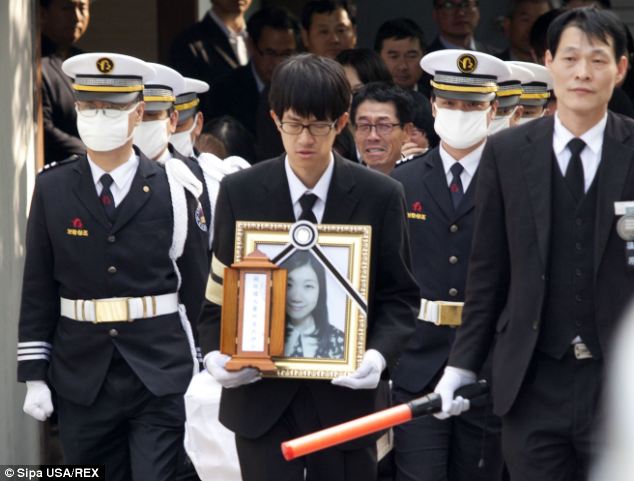 Related news:
Sunken ferry Sewol Update: 9 dead, 287 missing, 179 rescued
At least 300 missing, shows revised count after Sewol sank off South Korea
VIDEO: 368 rescued after ferry with 477 people onboard sinks off Jeju island