Armed pirates have attacked Naniwa Maru No.1, a Japanese oil tanker, off the coast of Malaysia. They have abducted three sailors and have stolen half of the cargo carried by the vessel. According to the Malaysian maritime police, the accident happened on Wednesday at 1.00 am local time in the Malacca strait while Naniwa Maru was en route from Myanmar to Singapore loaded with 5 million litres of diesel and 18 crew members on board.
Abdul Aziz Yusof, Maritime Police Commander, said that the criminals were eight masked men, armed with several parangs and two handguns. They boarded the Naniwa Maru from a speedboat. The pirates managed to pump out over 2.5 million litres of diesel into two waiting boats and have kidnapped three Indonesian crew members. Abdul Aziz Yusof said:
"The pirates started pumping diesel from the tanker into their boat. They took three Indonesian crew members and the crew's belongings and identification documents, before fleeing."
Regional security officials consider that the armed pirates in the Malacca Strait might be part of syndicate and it is possible that they have links to the crew on board their hijacking target or inside information about the vessel and its cargo.
According to an anonymous official, the hijacks are planned intelligently and the stolen cargo is transferred and sold on the black market.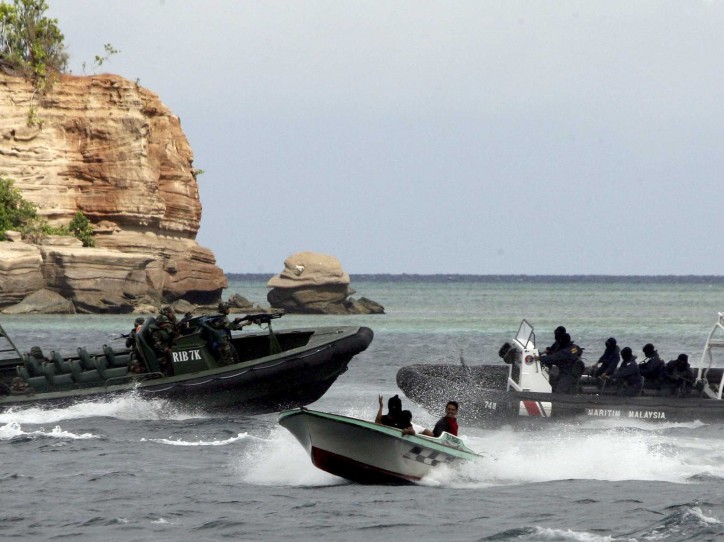 Naniwa Maru No.1 was escorted by police boats to the marine police base in Pulau Indah (Klang). The accident is under thorough investigation.
Naniwa Maru No. 1 (IMO number 9058907 and MMSI 341446000) is an oil tanker registered in St Kitts and Nevis. The 2,991-ton vessel was built in 1992 and is owned by Naniwa Tanker Company (Japan). Current position of Naniwa Maru No.1