The confirmed deaths from the South Korea ferry disaster have already reached the number of 152. Divers managed to recover scores of bodies from cabins on deck three and four but 150 still remain missing. Late Tuesday night, the divers entered the cafeteria on the third deck but did not find anyone.
The search operations involves 550 personnel, 212 vessels and 34 aircraft. A group of 50 civilian divers has joined the operations. They can stay nearly an hour under the water, because they are equipped with an air compressor on the surface that continually provides air through a hose. In general diving, divers use a completely self-contained equipment with no link to the surface.
Today, the weather conditions are mild, similar to those yesterday. Officials said that the remotely operated vehicles (ROVs) and the "Crabster" robot would be withdrawn due to the strong tidal currents.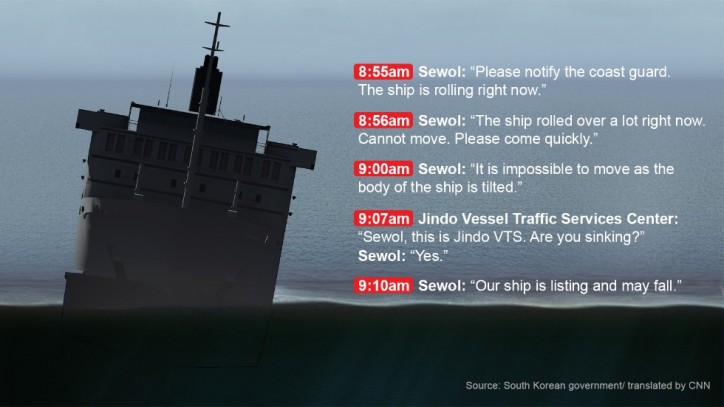 The cause of the tragedy is still under investigation. According to the Ministry of Oceans and Fisheries, the ferry suffered a short power outage causing it to make a 45-degree turn and to list.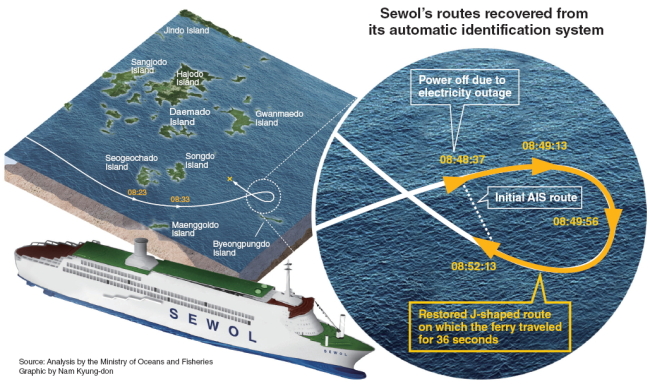 Former crew member from the sunken Sewol said the ferry had had stability problems and steering issues.
Much anger has been directed to the crew of the ferry but in the same time tales of heroism are emerging. Rescued passengers are telling stories of three young crew members who lost their lives trying to help others.
Park Ji-young, part time employee on board Sewol aged 22, refused to leave the vessel while there were still people to be rescued. She was described as responsible and kind and on a floral tribute at her funeral was written:
"We will not forget your noble spirit."
A survivour from the Sewol tragedy recounted the bravery of an young engaged couple - Kim Ki-woong (28) and Jeong Hyun-seon (27). They both worked on Sewol and as the vessel was sinking they were yelling to the passengers to get out. The survivour added:
"Then, the couple went back to the cabins to save other passengers, and they never came back."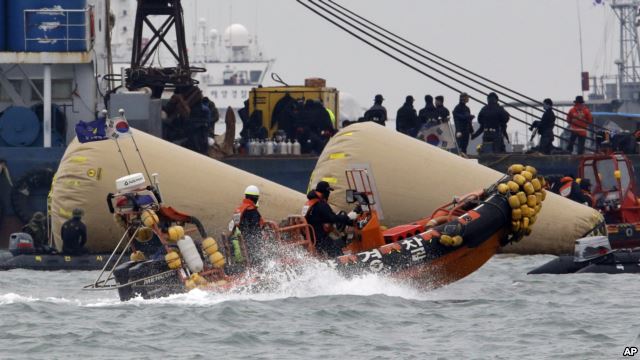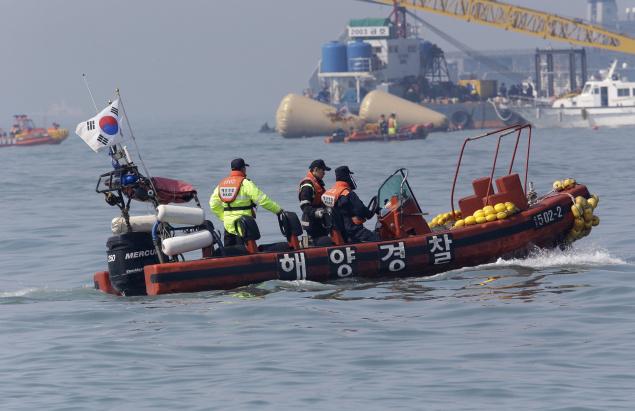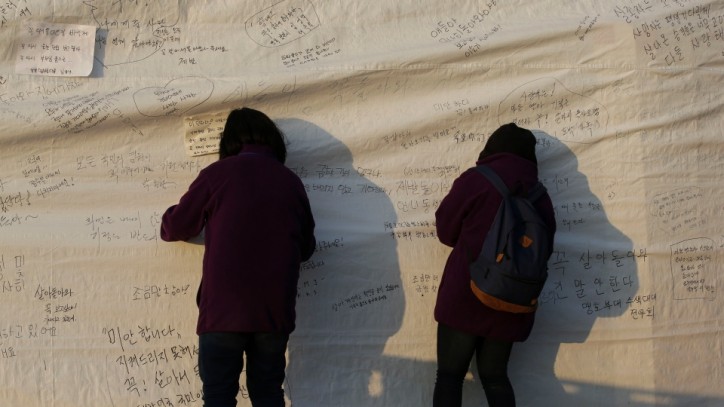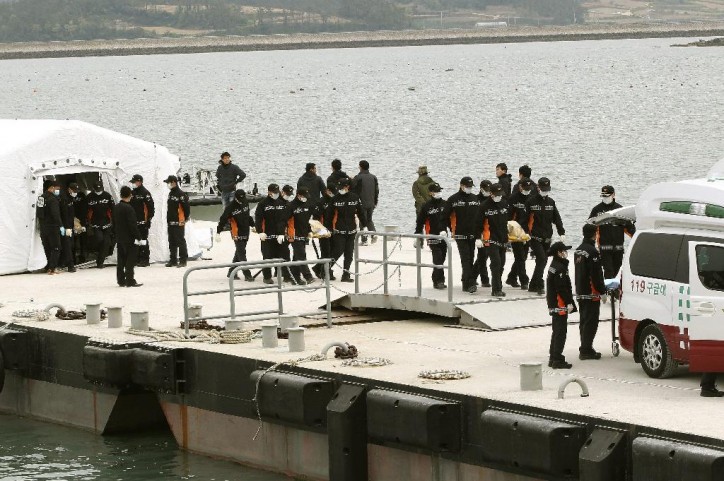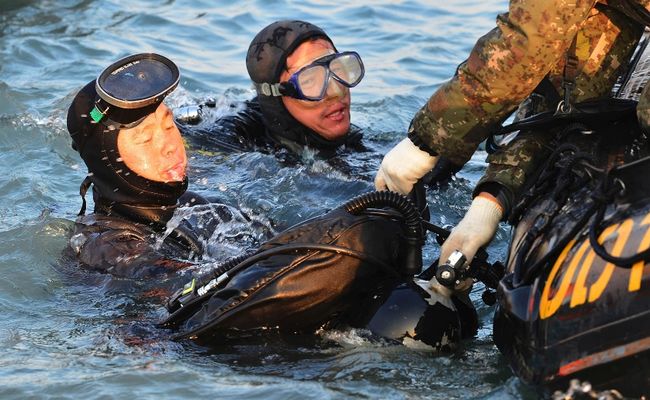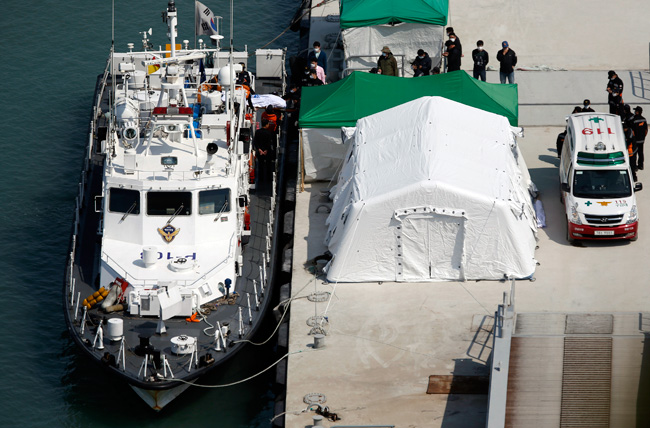 Related news:
Dead toll rises to 108, 194 remain missing
Sunken ferry Sewol Update: 9 dead, 287 missing, 179 rescued
At least 300 missing, shows revised count after Sewol sank off South Korea
VIDEO: 368 rescued after ferry with 477 people onboard sinks off Jeju island