Authorities have already confirmed 171 victims from the Sewol ferry disaster, 131 are still missing. The government said that the largest number of Navy, Coast Guard and civilian workers have been dispatched to the scene. Most of the missing passengers are believed to be trapped inside the fourth floor of the upturned ferry. Two large cranes have been positioned near the scene, but rescue crew said the sunken ferry will be lifted only with the consent of all families of the missing passengers.
The weather forecast for today is for mild weather with winds of 4 to 7 meters per second and waves up to 0.5 meter, heavy rain and high tide are expected for tomorrow.
The South Korean government will prepare safety measure for the rescue workers, because as the search continues, divers increasingly are suffering exhaustion. Some of them were threaten for decompression sickness after diving in the cold, murky water for long time.
The number of arrested or detained crew members from Sewol rose to 20 (out of 29). They all have been charged of negligence of duties. Moreover, it was revealed that the first distress signal was sent by a boy on board, not by a crew member. The body of the boy, a Danwon High School student, was retrieved yesterday from a fourth-floor cabin.
Meanwhile, South Korea authorities have raided offices of the company that owns the sunken Sewol, Chonghaejin Marine Co., owner Yoo Byung-eun. He is a notorious figure in South Korea known as the "millionaire with no face." In the early 1990s he spent 4 years in jail for fraud. He is also known because he led a religious cult. In 1987 more that 30 followers of his sect committed mass suicide but there were no evidence against Yoo Byung-eun.
Investigations have found that Sewol was three times overloaded for its last journey. It carried 3,608 tons of cargo with maximum recommended - 987 tons.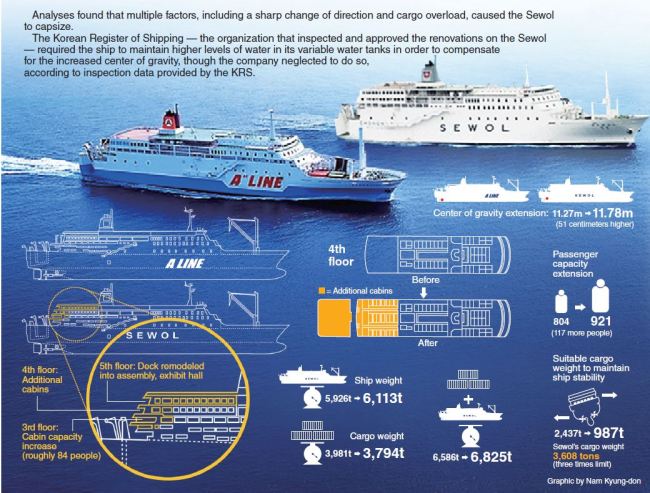 The vessel was being operated despite the captain made a request for steering gear repairs (on April 1). An audit report for the last year shows that Chonghaejin Marine Co. spent only $521 to train its crew.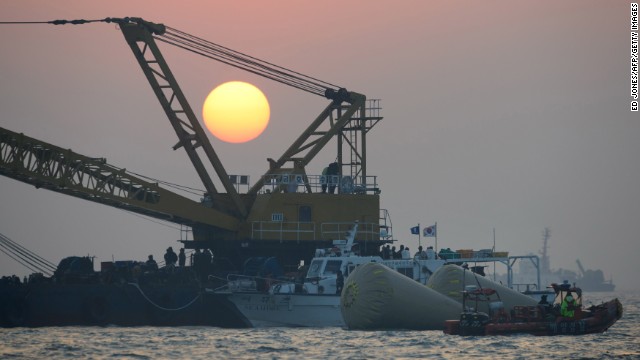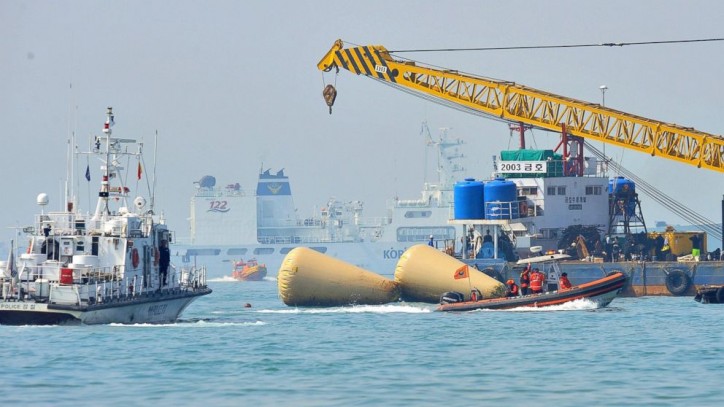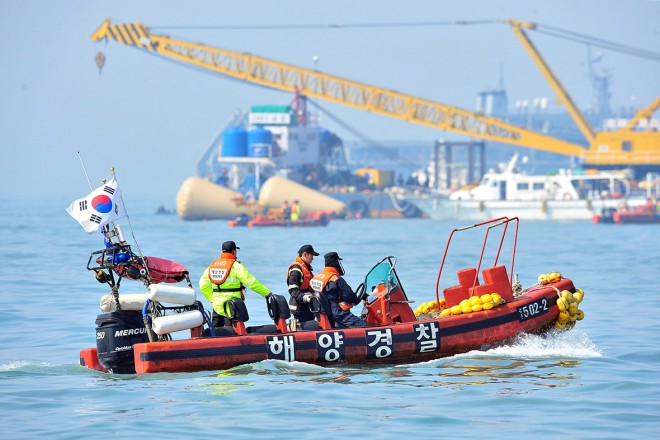 Related news:
Sunken ferry Sewol Update: 152 confirmed dead, 150 remain missing
Dead toll rises to 108, 194 remain missing
Sunken ferry Sewol Update: 9 dead, 287 missing, 179 rescued
At least 300 missing, shows revised count after Sewol sank off South Korea
VIDEO: 368 rescued after ferry with 477 people onboard sinks off Jeju island