AG Marina, a cargo vessel, sank in the Aegean Sea on April 24 resulting in three crew members missing. According to the Greek Coast Guard the accident happened 30 nautical miles off the western coast of the island of Crete (southern Greece). The AG Marina was en route from Montenegro to Odessa. The vessel had seven crew members on board, all Russians, and she was loaded with 6 trucks and containers.
Upon receiving information of the sinking of AG Marina, the Greek Coast Guard alerted Princess Maria (IMO number 8212087 and MMSI 373021000), Panama-flagged bulk carrier, which was near the scene. The crew of Princess Maria managed to rescue the bosun, the engineer, the cook and the deck officer of AG Marina; the master, the electrician and the engineer of the cargo vessel went missing.
The Greek Coast Guard has dispatched its rescue vessel and a super puma helicopter at the scene. The rescue operation is being supported by four cargo ships. The cause of the accident is unclear, a contraband is suspected because at the scene were found floating boxes of cigarettes.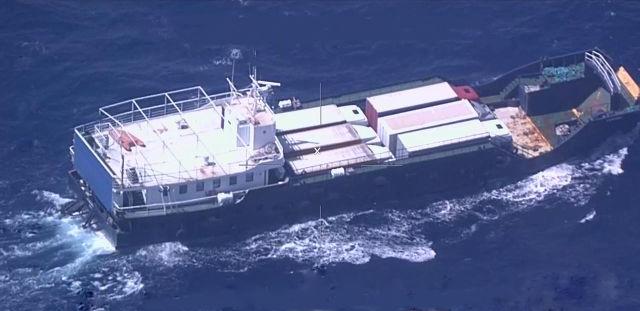 AG Marina (IMO number 8975122 and MMSI 671452000) is a cargo vessel registered in Togo. The 350-ton ship was built in 1964. Her owner and manager is Aquaverde Navigation SA , Honduras-based company.