HMAS Darwin, Royal Australian Navy frigate, has seized and destroyed record heroin cargo in the Indian Ocean. The heroin haul of 1023 kg had a street value of over $289 million. It was caught late on Wednesday on a vessel approximately 27 nm east of Mombasa, Kenya.
The Royal frigate located the suspicious vessel and deployed a team for boarding. The heroin was in 46 sacks, hidden among cement bags.
According to Captain Craig Powell, Director of Operations with Coalition Maritime Forces (CMF), the seizure is an example of the positive results that have been achieved in the Middle East. He said:
"This latest interception is the largest heroin haul in the history of CMF with a street value of approximately $289 million.
The success of this interdiction is testament to the highly effective interoperability of HMAS Darwin with the UK led Combined Task Force 150 under the Combined Maritime Forces (CMF), and the professionalism of Darwin's crew."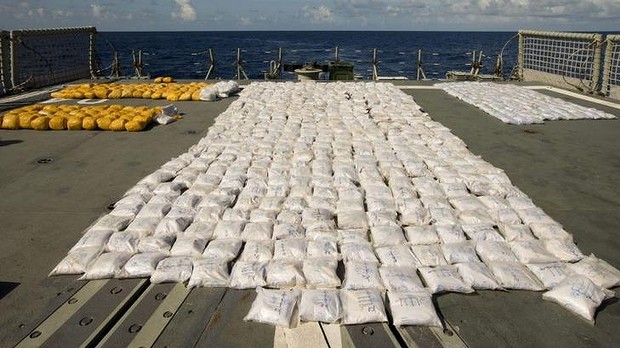 According to Commander Terry Morrison, Commanding Officer on HMAS Darwin, the heroin haul has been a major dent in networks of terrorist funding. Commander Morrison commented:
"This is a major heroin seizure, which has removed a major source of funding from terrorist criminal networks. The search tested the steel of Darwin's boarding parties who were working in difficult conditions throughout the night."
This has been the second major seizure this year. In February, HMAS Melbourne, another Royal Australian Navy frigate, caught 2-ton cannabis cargo with street value of approximately $100 million. Previously, HMAS Melbourne intercepted another two heroin shipments exceeding 500 kg.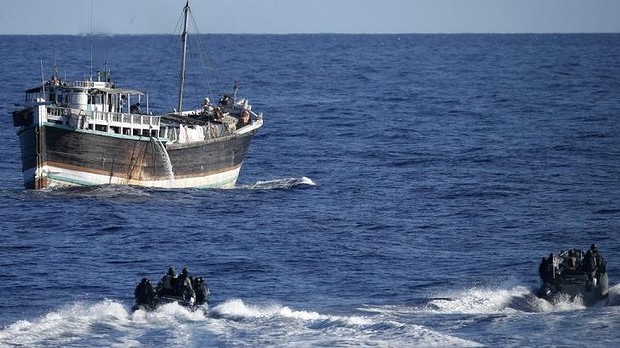 HMAS Darwin has been deployed under Operation SLIPPER. The Australian Defence Force operation is part of an international anti-terrorism, counter piracy and counter smuggling campaign. The area of the operation is the Middle East and covers 2-million square miles (taking in Gulf of Aden, Red Sea, Arabian Sea, Arabian Gulf, Gulf of Oman and Indian Ocean).