An unidentified aircraft was tracked by a military radar in Malaysia at the time when MH370 disappeared. This was revealed today by Najib Razak, the Prime Minister of Malaysia. According to Razak, the tracked aircraft is believed to have been the MH370 which turned back. The Prime Minister said:
"The military radar, the primary radar, has some capability. It tracked an aircraft which did a turn back but they were not sure, exactly sure, whether it was MH370. What they were sure of was that the aircraft was not deemed to be hostile."
Najib Razak said he had found the theory hard to believe.
"It's a bizarre scenario which none of us could have contemplated so that's why when I met the team...of foremost experts in aviation industry I asked them again and again "are you sure?"And their answer to me was we are as sure as we can possibly be," he added.
According to earlier reports, the military radar hadn't picked any define radar information. That led to some speculations that the Malaysian jetliner had flown purposely low and close to the coastline in order to avoid the radar.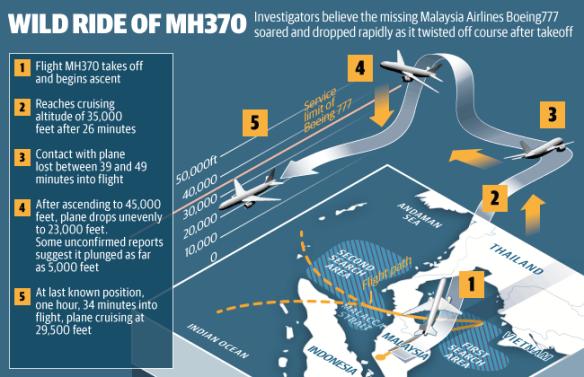 Najib Razak announced that the government would release public its preliminary report into the MH370 disappearance next week. The report is ready and has already been sent to the United Nations' International Civil Aviation Organization (ICAO).
Meanwhile, the Bluefin-21 has completed 12 underwater missions. The AUV has covered more than 90% of the search area without any result. The focused underwater search area was defined as a circle with 10-kilometer radius, 1,200 miles north of Perth. According to Tony Abbott, Australia's Prime Minister, if nothing is found, a new strategy would be adopted.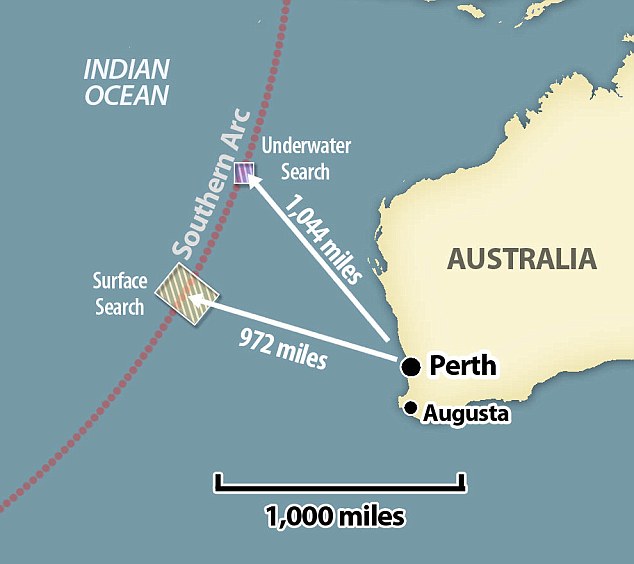 David Johnston, Australia's Defence minister, said they would require a system similar to the one used to find RMS Titanic and HMAS Sydney.
Relatives of MH370 passengers have been protesting outside the Malaysian Embassy in Beijing since Thursday night. They are complaining that no diplomat has attended their, meetings for the last three days.
The search area for today spreads over 49,240 square kilometers, located 1584 km northwest of Perth. The weather forecast is for showers, south-easterly winds up to 25 knots, visibility of 1 km and 2-meter sea swells.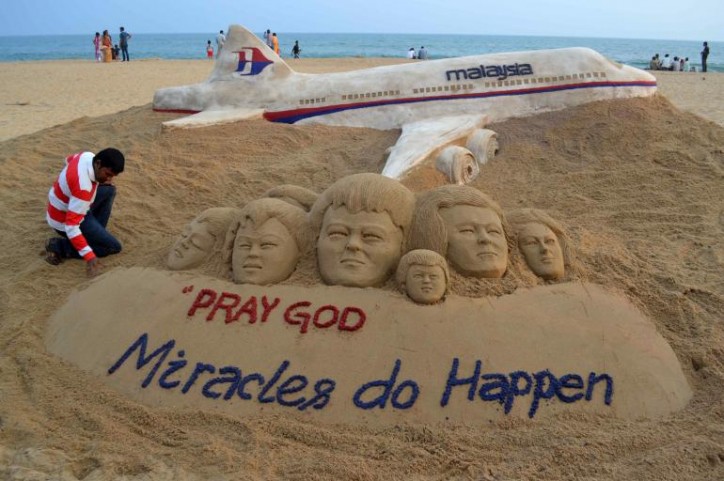 Read comments about the missing Flight MH370 Malaysia Airlines plane here.
Related news:
Bluefin 21 to be deployed for the first time
Australian Prime Minister "very confident" about the black box position
Black box signals detected by Ocean Shield and Haixun 01
High-tech tools face old-fashioned police work
Black box detector to the scene