Jebel Ali port, DP World's flagship, has been awarded "Port of the Year" for the sixth year at the annual Supply Chain and Transport Awards (SCATA). The recognition was awarded at the SCATA 8th gala to the Commercial Director of DP World, UAE Region, Abdulla Bin Damithan. The event was held last week in Dubai and was attended by leaders in the supply chain industry.
DP World (UAE Region) has also been recognised for its outstanding contribution to community welfare and won the Corporate Social Responsibility Award (CSR) Award. The award was received by the Account Manager of DP World for UAE Region, Saeed Al Zari. It recognises the efforts of the company to operate in a responsible manner in all aspects of its activities impacting employees, customers, environment, shareholders and communities.
Abdulla Bin Damithan commented:
"We are delighted to have received this recognition for our service excellence and world class facilities for the sixth year. As the leading smart port in the Middle East, DP World is taking Jebel Ali to the next level of excellence with its state-of-the-art new Container Terminal 3, set to be the world's largest semi-automated facility when it opens this year."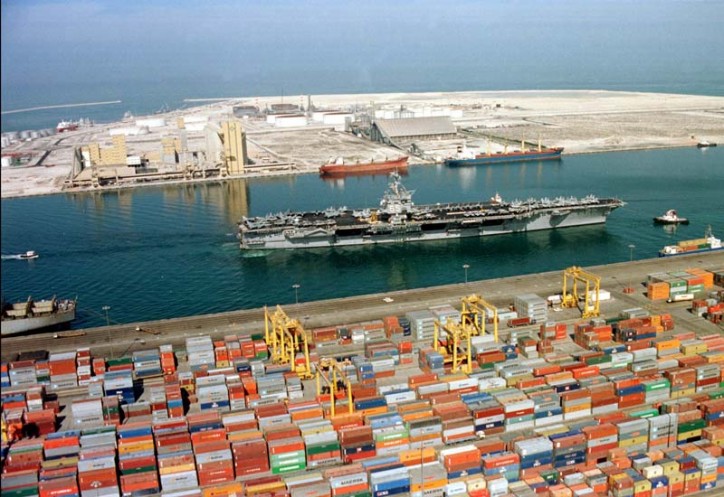 He added that the investments that DP World made in Jebel Ali would ensure the port would meet the requirements of the customers for efficiency improvements and additional capacity.
"It will enhance our role as the gateway for cargo into the GCC, Middle East, Indian Subcontinent and Africa. We are delighted to receive the 2014 Shipping Port Award and we thank SCATA for the honour," he said.
The future investments will increase the container capacity of the port to 19 million TEU this year (upon completing the 4-million TEU Terminal 3). This means that the port will be the only one in the region able to handle simultaneously up to ten next-generation mega-ships.
The 2014 SCATA gave awards in 15 categories. They covered the logistics, sea freight and air cargo sectors.